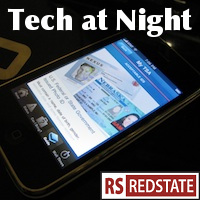 Hey Mark Cuban: We both know that when Obama signed the American Invents Act, crushing small businesses was a feature, since it meant a) more work for lawyers who backed the bill and b) easier competition for the big businesses who backed the bill.
I see the vultures using Aaron Swartz's dead body for political purposes are now going full Weekend at Bernie's on this. It's amazing.
And yet nobody reconciles the Democrat outrage at this, with Democrat plans to ignore the Constitution and use Executive Orders on cybersecurity. If we allow stuff like what Swartz did, we're letting cybersecurity threats go unpunished, sorry.
Continue reading »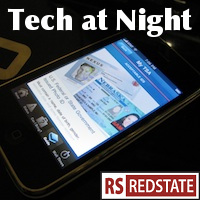 Wednesday I told you guys to look for two posts of mine. One is still pending, but I at least got my post on the California Amazon tax, and possible referendum shenanigans posted yesterday. At least I'm halfway there.
Beyond self promotion, we still do have other matters, like the pending AT&T/T-Mobile deal. Despite being left out of the Sprint coalition, Free Press is still on the warpath, fighting both the CWA union and the free market. Free Press argues that the deal is bad in part because T-Mobile was supposed to spend more in capital investment, over double AT&T's planned level. But here's the problem: he's effectively double counting. T-Mobile, as an independent network, would have to spend more just to catch up with AT&T. Once the two join forces, they will need to spend less as they will need less spectrum, fewer towers, less backhaul, and everything else that is currently duplicated in markets serviced by both companies now, or serviced now by AT&T with service planned by independent T-Mobile.
Not that Free Press really cares about accuracy. They ran with a Reuters lie about News Corp, and didn't bother to correct even after Reuters did. No wonder they think we need state-run media. Since they don't care about the truth, they assume everyone else is as shady as they are.
Continue reading »