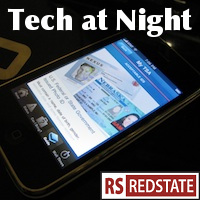 Top story is easy to pick tonight. The legislation that's been known in the Senate as PROTECT IP, the Internet censorship blacklist bill that promises to make a huge power grab online, Communist China-style, has come to the House. They're calling it by two different names: E-PARASITES and Stopping Online Privacy Act, but by either name it's just as bad.
Even as the current laws do work, this bill expands government, and puts the government's thumb firmly on one side of the scales balanced by the DMCA. Current law attempts to provide a balance between the rights of all of us online, and the rights of copyright holders accusing others of infringement. PROTECT IP/E-PARASITES/SOPA would give copyright holders private nuclear options to knock sites offline, and government would enforce it.
No, really, how bad is it? It threatens, Twitter, Facebook, and Youtube, three critical tools used by conservatives and Republicans against this administration, and this House bill would arm this administration against them. It's insane. It's just so poorly thought out. PROTECT IP also removes safe harbor concepts critical to the DMCA that gave ISPs reason to be fair to the little guy when pounded on by the big guy. No more, should this pass.
PROTECT IP. SOFA. E-PARASITES. I don't care what you call it, creating national censorship blacklists to be enforced by law by all ISPs is just a terrible idea. Censorship by its very nature hinders public oversight of that censorship. In fact, some of the first things they censored in Australia's version were lists of things censored, which meant when the censorship expanded to other topics, any discussion of that was threatened with legal action.
Kill this bill.
Continue reading »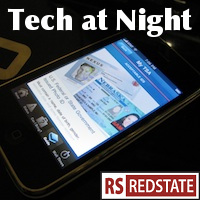 It's a lazy end of the week, it seems. Not much to cover, which is why I'm dipping down to chuckling at Sprint ending much-hyped unlimited data plans as its 3G network melts under the strain of iPhone 4 and iPhone 4S. I'll say this: it should be all the harder for Sprint to claim they're in dire competitive trouble now. Especially as, again, T-Mobile really is in trouble, unable to get the iPhone.
MetroPCS stands to benefit should the AT&T/T-Mobile deal go through, standing ready to buy assets from AT&T as part of the deal.
So let's get government out of the way. Even rural areas see the benefit.
Continue reading »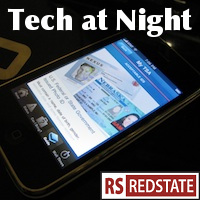 Late start tonight for Tech at Night. Sorry, but I've started a plan to get myself out of California, and to be honest I'm more than a bit nervous about the whole thing. Looking for new work in the Obama economy? Yeah.
But at least Marsha Blackburn wants to help the tech job situation by taking on Barack Obama's twin regulatory nightmares of the FCC and the FTC. The EPA isn't so hot, either.
Seton Motley is still plugging away against Net Neutrality, too, referencing Phil Kerpen's new book: Democracy Denied on the Obama regulatory scheme to bypass the Congress when implementing radical ideas.
Continue reading »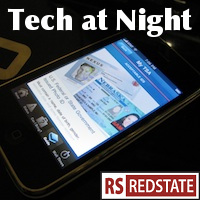 Sorry if you missed Tech at Night on Friday. I was under the weather. But I'm back, and with so much to review.
How about legislation, good and bad? Well, mostly bad.
Continue reading »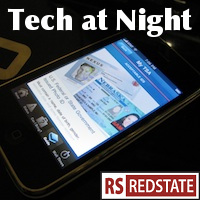 Oh for crying out loud. For all that Washington talks tough about getting Americans access to high speed Internet, the "supercommittee" wants to tax new spectrum licensees. That's just what we need: make it more expensive to build out America's wireless infrastructure in order to pay for the President and his Cabinet to hand out money to their friends and political supporters. Isn't that special? Here's a joint letter against it from a number of industry groups.
Then you've got Dick Blumenthal, Al Franken, and Amy Klobuchar, leading the charge for the Democrat-controlled Senate that hasn't passed a budget in 900 days, but wants to get government involved on what can or can't be called 4G wireless Internet. Great prioritization here.
Spectrum's important, though. Merely having access to a solid Internet connection lets Americans ave lots of money every year. Not just from being able to buy online, but also from gathering information, and simply from being able to stay at home. IIA did the math and American families each can save thousands of dollars a year online. And we're busy regulating, taxing, and harassing firms like Google and AT&T, instead of getting government out of the way of investment. Yes, I'm frustrated.
Continue reading »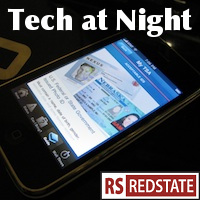 Regulation, Regulation, Regulation. We're faced with it, and now the regulators are going Presidential on us and claiming executive privilege at the FCC. You want to know how they're coming up with their marching orders for America? Too bad. Just ask watchdog StimulatingBroadband.com.
You want a laugh? George Soros-funded front group Free Press is suing the FCC… because Net Neutrality isn't enough of a power grab. Incredible.
Jay Rockefeller is defending Net Neutrality, meanwhile, against Kay Bailey Hutchison's withering attacks, and push for a Congressional Review Act repeal of the regulations.
Continue reading »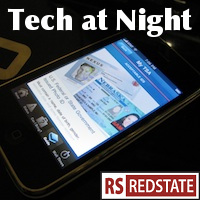 November 20. That's the day the Obama administration has chosen to regulate the Internet after what even The Hill calls "a partisan vote" at the FCC to pass the Net Neutrality regulations. I'm hoping Verizon and/or MetroPCS will sue and win a stay before that date, though I don't know how likely that is for a court to act that strongly.
I've said much about the House and its strong opposition to Barack Obama's regulatory overreach, but Senators are unhappy as well. Kay Bailey Hutchison is ready to fight. It looks like she will push to get the Senate to go forward with using the Congressional Review Act, as the House already did, to repeal Net Neutrality.
Continue reading »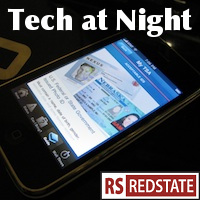 I've basically got three topics for tonight's edition. It's sad that two of them are government antitrust actions. I suppose elections do have consequences, and one key consequence of Barack Obama's election is corporatist selection of winners and losers in the marketplace.
The third main topic: Alleged corruption. I'm still playing the role of skeptic on accusations that the Obama administration is playing favorites in favor of LightSquared, the firm that has been caught in a regulatory quagmire over GPS issues it may have found a workaround for.
I want more 4G competition, but I also welcome Darrell Issa giving the LightSquared/Obama matter some oversight. I'd love to have a clear answer to this question. I can't support fake competition brought about by corruption. I reject Obama propping up Sprint Nextel and if it turns out that Obama is propping up LightSquared then I reject that as well.
Which brings us to the next topic: AT&T and T-Mobile against the Department of Justice.
Continue reading »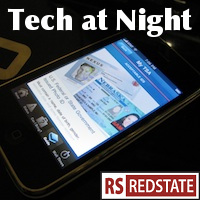 Can we just start shooting the hackers? It seems like it's war on the Internet these days, and the more there is for me to cover, the more work it is churning out Tech at Night!
Lulzsec denies the allies are in Baghdad the leader is arrested despite an earlier claim on Twitter that it was true.
Anyway, Shame on the Daily Mail for trying to turn a Lulzsec hacker into a sob story. He's a criminal gangster who couldn't hold a real job. Let him rot.
How bad is Lulzsec? Even other hacker gangs hate them. I assume it's because others realize that Lulzsec's insane overreach is going to bring the hammer of justice down on the entire field. Especially when they're targeting security experts, besides. It's true, too: The FBI is on the march here, on the heels of arrests already made in Spain, Turkey, and the UK.
Continue reading »