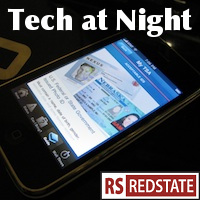 Late start tonight for Tech at Night. Sorry, but I've started a plan to get myself out of California, and to be honest I'm more than a bit nervous about the whole thing. Looking for new work in the Obama economy? Yeah.
But at least Marsha Blackburn wants to help the tech job situation by taking on Barack Obama's twin regulatory nightmares of the FCC and the FTC. The EPA isn't so hot, either.
Seton Motley is still plugging away against Net Neutrality, too, referencing Phil Kerpen's new book: Democracy Denied on the Obama regulatory scheme to bypass the Congress when implementing radical ideas.
Continue reading »