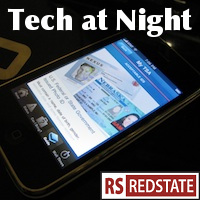 It's easy to see why there's sudden, strong opposition to the Marketplace Fairness Act, as yet another Republican governor, Terry Branstad, backs the bill.
I again state my opposition to the lousy language backing the bill, including "fairness" and "loophole". Yes, that language is being driven by marketplace losers, but both sides of this debate are ponying up cash.
I favor the bill on its merits, not because of who's spending. I'm not even used to seeing Republicans equating business backing of a bill with the bill's wrongness. Democrats? Yes, but not Republicans. I don't think it should be a factor at all. I want to save the sales tax from becoming obsolete, and from having to be replaced by "progressive" taxation, as it probably will, since as people shift from local to national and global, firms not called Amazon still aren't going to have distribution in every state.
Limited government does not mean no government, particularly at the state level. The money's got to come from somewhere. Either we shore up the sales tax or we raise other taxes, all else being equal.
Continue reading »
Please read: A personal appeal to Wikipedia founder Jimmy Wales.
You mad, bro?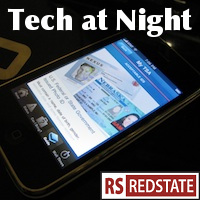 With that business out of the way, back to Tech at Night. I for one am glad that Jon Kyl and Sheldon Whitehouse are having trouble coming up with a compromise. The Lieberman-Collins bill favored by Harry Reid and Barack Obama is terrible and just an awful, huge power grab. We're better off waiting to see if we get a Republican Senate next time to pass something along the lines of CISPA or SECURE IT, than passing bad bill in compromise.
Continue reading »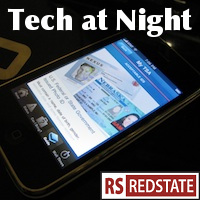 US attempts to extradite Kim Dotcom have been delayed until 2013. It is unconfirmed whether the delay is related to the need to send a reinforced tanker to New Zealand in order to have a vehicle strong enough carry his weight back to the United States. In the meantime, the hubris (and food) filled man is trying to dictate terms to the US. That won't go over well with prosecutors, I don't think.
Continue reading »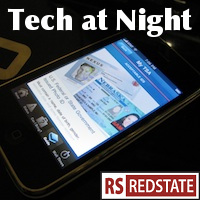 Why the Marketplace Fairness Act is looking inevitable: We're up to about a third of all GOP governors backing it, and there's a reasonable probability of a former GOP governor becoming President with an all Republican Congress.
Broadening the tax base without actually raising taxes. It's the Holy Grail for a conservative governor. I expect it'll get done in 2013.
Riddle me this: If the US government perpetrated Stuxnet and its successor, why do the attacks justify US government action domestically?
If we don't fix the spectrum crunch, we won't like the consequences. And that's why we need government out of the way of the secondary spectrum market, starting with Verizon/Comcast.
Guess what: Internet bill of rights only if it's like the original and is only a list of restrictions on the Congress.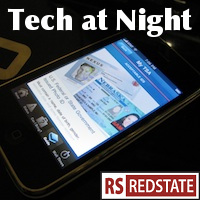 It's funny how certain names come up again and again in this space. There are just certain Republicans who are becoming solid Tech leaders. Marsha Blackburn is one of them, pushing to force Barack Obama to take a stand against the Chinese online.
Again, a Republican governor comes out for the sales tax compact, this time Governor Christie. The Marketplace Fairness Act I still say needs firm, explicit protections against a national sales tax added onto the state harmonized sales taxes, but the principle is reasonable.
Continue reading »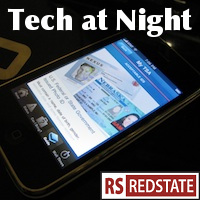 Quick hits night. Enjoy!
Google beats Oracle on the matter of patent infringement in the big Java/Android case. So the only question left is how the copyright matters will be resolved.
New York legislators want to censor the Internet? Come on guys, come on.
Continue reading »