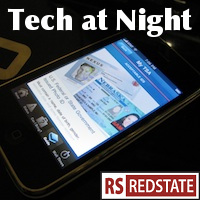 Even as I've said the bill is a good idea, Senate conservatives overwhelmingly voted against the Internet Sales Tax. The whole Tea Party era gang is there in the NAY column. It's easy to see why too: guys like Mike Enzi are coming out and saying their purpose for the bill is to pick winners and losers in the marketplace. I can't see this passing the House with the cloud of toxic rhetoric around it.
As Team Obama wavers between a bureaucrat and an actual expert for its DHS Cybersecurity head, insecure accounts are getting hammered by foreign attackers. Use good passwords. Never give the actual answers to 'security questions.' Keep software updated. And don't approve random "Who unfollowed me/How much time am I wasting/Which President am I" Twitter apps!
Continue reading »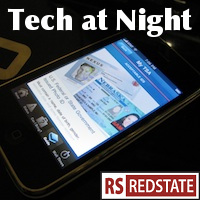 So the left is mad that the President's new pick for Commerce isn't totally in the pocket of the unions, and they're mad the new pick for FCC, Tom Wheeler, isn't a radical socialist like Bernie Sanders. I'm not all that optimistic about either pick though. The President is choosing bundlers for personal loyalty, which means radicalism on his terms, but still radicalism.
This is amazing though, and this is something the radicals will never tell you: more Americans lack access to public water than to broadband Internet. Twice as many, in fact. Government is a failure, compared with private competition.
Continue reading »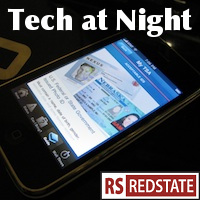 So yes, CISPA passed the House. Unsurprisingly, Anonymous isn't happy, what when as things stand Lulzsec already is getting hammered. Greater information sharing is a threat to online anarchists, as well as foreign private and state actors.
The bill now goes to the Senate, where Jay Rockefeller may stall on an ego-driven separate bill. I think the bill's a good idea. It's not perfect, but not all of the criticisms floating around are correct. In particular, SOPA is a red herring, and totally unrelated. CISPA is about information sharing, not regulation.
Continue reading »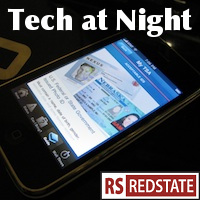 CISPA is still the top issue right now. The new version is getting broad support in industry, it appears. Again: the attacks America faces against our government and industry would be acts of war if done on the high seas, but are continuing consequence-free just because they're online. Francis Cianfrocca points out what is needed: a framework for sharing information about threats. Not massive regulations, which won't help. Not blaming the victim, which will make the bad guys laugh.
In Internet Sales Tax Compact news, Mike Enzi is feeling the heat to defend his bill to his constituents, and is making reasonable arguments for it. "If we don't collect that revenue, they'll have to find a new source." Ding. "This is a states' rights bill and it would require the states to act before anything could happen." Ding. But we shall see if it can pass the House. I do wonder if the terrible "fairness" rhetoric from the big box retailers has poisoned the well.
Continue reading »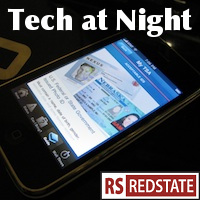 Jeff Flake. Jeff Sessions. Ron Johnson. Tim Scott.
Ted Cruz. Marco Rubio. Mike Lee. Rand Paul.
I'm generally pleased with all eight of these guys being in the Senate. They were on opposite sides of the sales tax compact amendment vote, though. If you look at the way Governors split on the issues, you'll see similar responses. Effective conservative Governors have fallen on both sides, including neighbors Haley Barbour and Bobby Jindal.
I'm fine with the compact. It's Constitutional and merely lets states preserve existing revenue streams, without having to defy basic economic reality by unilaterally cooperating in the rewrite-the-sales-tax Prisoner's Dilemma. That is, any one first state that shifts from buyer-owes to seller-owes in sales tax, creating the marketplace of sales taxes that compact opponents favor, automatically creates a disincentive for businesses to set up shop there.
So, we pass the compact as the best practical solution.
Recently at RedState: Ajit Pai on Robert McDowell is worth a read. Then there's Seton Motley on Marco Rubio challenging Internet regulation.
Continue reading »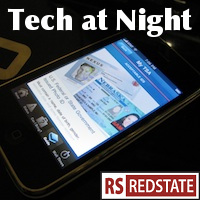 It's not just Robert McDowell that's moving on from FCC. Julius Genachowski is, too, and while Genachowski hasn't been very good at all, we could have done worse. Just look at NLRB. Let's hope we don't do worse after all with his successor.
Another big story is the Senate's passage of the budget amendment incorporating the interstate sales tax compact. Some are bothered by this, but I still say it's the right thing to do unless you're going to rewrite the sales tax laws in every state. And that isn't happening because the prisoner's dilemma is keeping any one state from going from a buyer-owes to a seller-owes sales tax model.
Continue reading »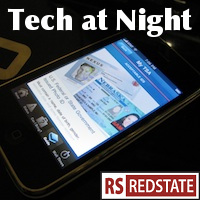 Hey La-Mulanites! I'm Neil, and let's play Tech at Night.
Anyway. Yeah, I took a break, as you may have noticed. It turns out between Christmas, New Year's and the Fiscal Cliff, not much happened for me to cover, anyway! So let's get started.
Two legislative notes: the outmoded video privacy law passed, while the so-called Marketplace Fairness Act is dead in the water. I always said its best chance was President Romney and a Republican Senate, but now that's not happening. Poor Amazon, bargaining with states on the assumption this would happen.
And in case you forgot, a Cybersecurity executive order would be a bad thing, per Marsha Blackburn and Steve Scalise.
Continue reading »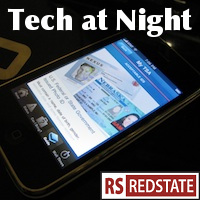 It's funny how the same House Judiciary Committee that took up SOPA is now taking up IRFA, opposed by a growing list of groups including Taxpayers Protection Alliance, ATR, CAGW, and ACU. SOPA of course would have grown government in the name of strengthening copyright. IRFA makes government meddle more in a way that weakens copyright. And not in a good way, either: IRFA would not encourage innovation or content creation. It just favors Internet broadcasters over everyone else.
Also yeah, the RSC paper on Copyright that I backed before it was wrongly pulled, it is not a statement against property rights nor is it against copyright at all. If the side favoring ever-lengthening copyright cannot argue honestly with us, and has to mischaracterize those of us who favor an approach to copyright that balances the interests involved, then that to me suggests a deficiency in their position.
Continue reading »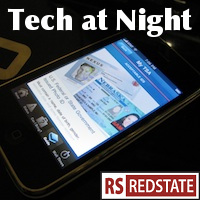 I said earlier this week that I wouldn't comment on the RSC's pulling of the copyright paper until I studied it. Well, I studied it, and they were wrong to pull it. Of course, for saying that, I'm being called some radical opposing the free market.
Meanwhile I'm getting called an ignorant tool of the big media companies because I oppose further market meddling in the form of IRFA.
It's rare that a bill rises in awareness quickly but then dies hard. But by the time I'd even heard about the new Patrick Leahy power grab, this time spying on emails allegedly, he's already given up on it. Score one for small government, at least.
Continue reading »