It's clear that the Obama administration wants the Safe Web Act renewed, what with the big showy announcement over at ICE (though if ICE is going after "Copy Cats," how long until Samsung gets nailed?).
I'd want to look carefully though. We don't have to just renew it. We can examine it and change it in any ways that make sense given the Obama administration's pervasive abuse of regulatory powers.
Given these and other fights for greater power, it's kinda funny that the very same Obama FCC is criticizing the efforts by Russia to censor the Internet along the same lines as the administration's PROTECT IP proposal.
That's right, never forget: SOPA was just the House version of a Dem Senate/Obama administration idea.
Continue reading »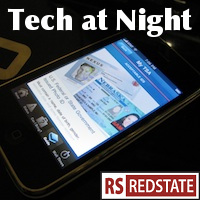 Hey, digital libertarians? Hope you're ready to move on from Barack Obama, His administration thinks the First Amendment is an obstacle to greater government on the Internet, and not something that must be respected or protected by the courts when it gets in the way. This of course turns the First Amendment on its head.
I guess in the Democrat parallel world Tim Wu and Barack Obama inhabit, the amendment says "Congress shall make no law… unless we really, really want to regulate, then it's fine."
Continue reading »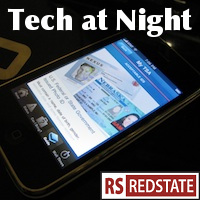 Texas takes on Google as the state comes after the corporation on antitrust grounds. I'm not sure this is a good idea, any more than it was a good idea for the Clinton administration to go after Microsoft, but it's probably even dumber for Google to obstruct the investigation.
Continue reading »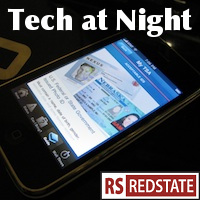 Why the Marketplace Fairness Act is looking inevitable: We're up to about a third of all GOP governors backing it, and there's a reasonable probability of a former GOP governor becoming President with an all Republican Congress.
Broadening the tax base without actually raising taxes. It's the Holy Grail for a conservative governor. I expect it'll get done in 2013.
Riddle me this: If the US government perpetrated Stuxnet and its successor, why do the attacks justify US government action domestically?
If we don't fix the spectrum crunch, we won't like the consequences. And that's why we need government out of the way of the secondary spectrum market, starting with Verizon/Comcast.
Guess what: Internet bill of rights only if it's like the original and is only a list of restrictions on the Congress.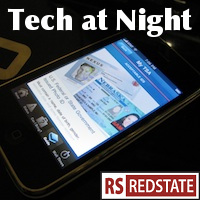 Imagine if we'd banned automobiles because all the old business models that were destroyed by them got government protection. Imagine a government that unfairly killed innovation in order to give well-connected businessmen a leg up on upstart competition. That's what big media outlets are asking for when they come after Dish Network's innovative DVR service. And of course, given the Obama administration's track record of unfairly picking winners and losers, they might get what they want.
Continue reading »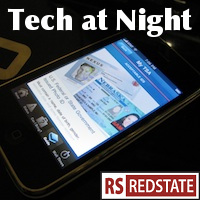 Quick hits night. Enjoy!
Google beats Oracle on the matter of patent infringement in the big Java/Android case. So the only question left is how the copyright matters will be resolved.
New York legislators want to censor the Internet? Come on guys, come on.
Continue reading »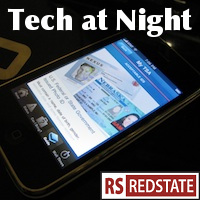 In case you missed it, Friday's Tech at night featured Q&A with Rep. Steve Scalise. Don't miss is now.
Team Soros, assemble! Remember when it was "wrong" for AT&T to get spectrum by buying T-Mobile? Remember when I said it should be allowed because the Obama administration and the radicals were making it too hard to get spectrum any other way? Vindication, baby: The left unites to fight Verizon buying spectrum another way. Before the excuse was to prevent industry consolidation. Well, Verizon is buying from cable companies, not wireless phone providers.
Note that Verizon has strongly refuted their claims, including the dangerous, crypto-socialist idea that the FCC should be allowed to dictate to Verizon and Comcast an alternate transaction. Such as one to benefit T-Mobile.
Continue reading »