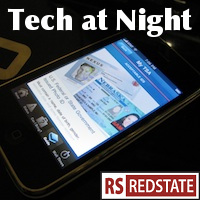 Hey, digital libertarians? Hope you're ready to move on from Barack Obama, His administration thinks the First Amendment is an obstacle to greater government on the Internet, and not something that must be respected or protected by the courts when it gets in the way. This of course turns the First Amendment on its head.
I guess in the Democrat parallel world Tim Wu and Barack Obama inhabit, the amendment says "Congress shall make no law… unless we really, really want to regulate, then it's fine."
Continue reading »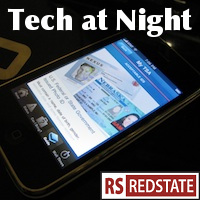 When it comes to the FTC beginning to persecute Google, I think conservatives have mixed feelings because the problem of overbearing government is one of Google's making. So while we do need to keep government in its place here, the situation is understandable.
The FTC going after Twitter, though? That just doesn't make sense. It's not even the largest "social media" software around, not at all. Facebook's the big boy, but Twitter's the one that get investigated. Adam Thierer suggests there's an ulterior motive involved, one of creating a "threat regime" where the government threatens and bullies as a matter of policy, a theory put out by Tim Wu.
With Google, I know to win the day we'll have to fight understandable conservative feelings against the firm. With Twitter though that shouldn't be a problem, so we need all hands on deck to expose the FTC's overreach here.
Continue reading »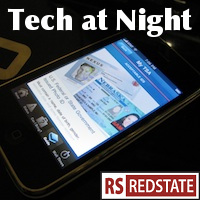 Good evening. In case you missed it, I weighed in with great detail on the Level 3/Comcast/Netflix flap, getting down to the basics to unravel the issue technically.
But tonight we discuss Net Neutrality. House Republican Reps. Cliff Stearns and Joe Barton fired a warning shot, challenging the FCC to justify any action it takes this month, so now that's an issue getting some attention. ISPs are already scoffing at one proposed legal avenue because it's ridiculous. Net Neutrality has zero to do with deploying high speed Internet access, and in fact such regulations would likely hinder deployment. Even left-wing universal access folk have been saying that for ages.
I guess it's a good thing various big names turned down stimulus bucks for deployment.
Continue reading »