Today I was working on a new website (more to come on that), and realized that I'd really better be prepared to see whether my websites look good on Android, as that OS really is pretty well established by now. So, this afternoon I went out and picked up an HTC Flyer.
In short: it's decent for the price, but it's no iPad.
Continue reading »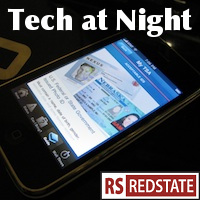 November 20. That's the day the Obama administration has chosen to regulate the Internet after what even The Hill calls "a partisan vote" at the FCC to pass the Net Neutrality regulations. I'm hoping Verizon and/or MetroPCS will sue and win a stay before that date, though I don't know how likely that is for a court to act that strongly.
I've said much about the House and its strong opposition to Barack Obama's regulatory overreach, but Senators are unhappy as well. Kay Bailey Hutchison is ready to fight. It looks like she will push to get the Senate to go forward with using the Congressional Review Act, as the House already did, to repeal Net Neutrality.
Continue reading »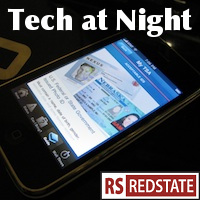 So, read any good Tech posts lately? OK, I couldn't think of a better way than that tonight to introduce a pair of RedState posts on the top story of the moment: AT&T's announced plans to acquire T-Mobile USA from the Germans. It seems that there are two major conservative perspectives on this deal.
One was described by LaborUnionReport on Sunday: if the non-union T-Mobile workforce is forced under the unionized AT&T umbrella, then the CWA and the AFL-CIO literally profit. And sure enough, the AFL-CIO has now come out in favor of the deal, even though much of the radical left is going to oppose it. I've mocked the CWA in this space for backing Net Neutrality over the interests of its members, but apparently blocking this merger would be a bridge too far, because blocking the merger would be against the interests of the union bosses.
However I disagree with blocking the merger regardless of the union issue. If we want to fight forced unionization, let's pass Right to Work laws and reform the NLRB. Let's not stop a merger that should improve the wireless service options and quality available to Americans, effectively increasing competition by merging two tech laggards together.
Continue reading »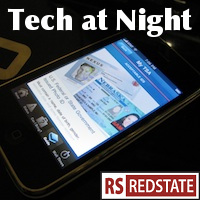 Good evening, I wrote in my best Alfred Hitchcock impression. Top story as we go into the weekend: our friendly neighborhood House Republicans are pressing on with their oversight of the FCC and Net Neutrality in particular. The resolution disapproving of Net Neutrality is postponed, but instead we're getting pressure on the FCC to justify its actions economically. Good on Greg Walden, Fred Upton, and Lee Terry!
Meanwhile, up in Vermont, we've got a case study going on demonstrating why we don't want industrial policy in the volatile, constantly innovating telecommunications world. Government grants to favored firms tend to favor those firms and their investors, not the people intended to get the help. Vermont is trying to pump government money into Universal Access, and failing. Let's not repeat that nationally, please.
Continue reading »
There are two big tech stories swirling around the Internet that some people are lumping together incorrectly. One is the old story that Apple refuses to ship Adobe Flash players on the iPhone, iPad, and iPod Touch, all of which run iOS. The other is that Google now refuses to ship support for the h.264 video format in the Chrome web browser.
Some say these two moves are the same, but there is a difference. Apple is refusing to integrate a product into its software, while Google is attempting to create its own standard in defiance of what is widely used and deployed on the Internet today.
Continue reading »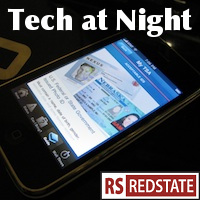 Tech at night will be brief tonight. It was my mother's birthday last month, but I couldn't buy her what I intended because I had several bills coming due at once. So, she got her iPad tonight. I'm taking suggestions for an iPad Sudoku game that's as good as working on paper with a pencil. She's adamant that nothing on the iPad will beat that, but if something's good out there I want to show her.
But moving on to issues of national instead of familial importance, Seton Motley (yes, that's two in a row I'm linking to him) has a story at Big Government that is headlined November 30th could be the day the government seizes control of the internet. Hyperbolic? Maybe a little, but make sure you read his piece to understand just how strong a power grab Title II Reclassification of the Internet would be, if the FCC were to try it.
Continue reading »