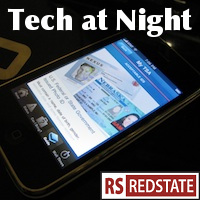 So, read any good Tech posts lately? OK, I couldn't think of a better way than that tonight to introduce a pair of RedState posts on the top story of the moment: AT&T's announced plans to acquire T-Mobile USA from the Germans. It seems that there are two major conservative perspectives on this deal.
One was described by LaborUnionReport on Sunday: if the non-union T-Mobile workforce is forced under the unionized AT&T umbrella, then the CWA and the AFL-CIO literally profit. And sure enough, the AFL-CIO has now come out in favor of the deal, even though much of the radical left is going to oppose it. I've mocked the CWA in this space for backing Net Neutrality over the interests of its members, but apparently blocking this merger would be a bridge too far, because blocking the merger would be against the interests of the union bosses.
However I disagree with blocking the merger regardless of the union issue. If we want to fight forced unionization, let's pass Right to Work laws and reform the NLRB. Let's not stop a merger that should improve the wireless service options and quality available to Americans, effectively increasing competition by merging two tech laggards together.
Continue reading »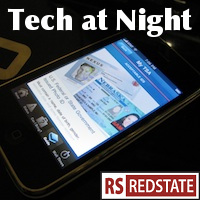 Much to cover, and less time to cover it in! So many important things I don't even know what to hit first. So, I'll be biased and hit what I found out about from RedState. Google and the NLRB teamed up to promote unionization, with Google providing free ad space.
That's a problem for three reasons. First, the NLRB is supposed to be the impartial arbiter of disputes between unions and employers. For the NLRB to promote unionization is to tip its hand as being a tool of one side: the unions. Second, Google isn't even unionized. Third, and the undoing of the scheme: The NLRB, like the rest of the government, is prohibited by law from accepting free goods or services. If it weren't for that, they'd all have continued to get away with it as they have since 2008. What a technicality.
Continue reading »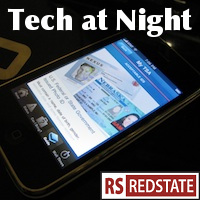 Good evening. I don't know how I managed to do a Tech at Night on Friday night. Just barely I guess. Because I've been sick from Friday night on, though I was mostly alright today. And so we're back in business.
And we'll start with a note on more Internet control that the Barack Obama administration is mulling. Yes, again, the content of webpages is to be controlled under the Obama Presidency through DOJ bullying via the ADA. The fact is, if businesses are forced to make expensive changes to their websites, they may instead be forced to go out of business, killing jobs, driving innovation overseas, and creating a chilling effect across our economy.
This must not stand.
Continue reading »