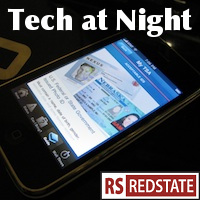 So, read any good Tech posts lately? OK, I couldn't think of a better way than that tonight to introduce a pair of RedState posts on the top story of the moment: AT&T's announced plans to acquire T-Mobile USA from the Germans. It seems that there are two major conservative perspectives on this deal.
One was described by LaborUnionReport on Sunday: if the non-union T-Mobile workforce is forced under the unionized AT&T umbrella, then the CWA and the AFL-CIO literally profit. And sure enough, the AFL-CIO has now come out in favor of the deal, even though much of the radical left is going to oppose it. I've mocked the CWA in this space for backing Net Neutrality over the interests of its members, but apparently blocking this merger would be a bridge too far, because blocking the merger would be against the interests of the union bosses.
However I disagree with blocking the merger regardless of the union issue. If we want to fight forced unionization, let's pass Right to Work laws and reform the NLRB. Let's not stop a merger that should improve the wireless service options and quality available to Americans, effectively increasing competition by merging two tech laggards together.
Continue reading »