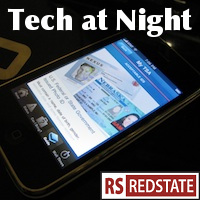 Think the FAA is so great for making a slight loosening of its ridiculous regulations on phones on planes? Think again: The Euros are making us look bad by getting way ahead of us, and allowing full use of LTE at any time.
Anonymous is trying to go to war with America. Cells must start coming out denouncing this behavior I believe, or be considered anti-American and a threat to liberty until proven otherwise. Can we please go back to barring anarchists from the country, and expelling those we find?
Then again, the dope fiends among them are giving us plenty of reason to arrest them as it is through gangs like Silk Road, so… maybe that's redundant.
I know it's likely that the courts will toss out Net Neutrality again, but it still makes me smile to read predictions like that.
Continue reading »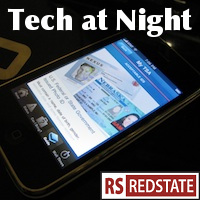 How desperate do you have to be? The radicals at Public Knowledge are trying to take credit for Republican initiatives. To claim a lefty was the 'thought leader' behind phone unlocking is ridiculous. That was Derek Khanna. Even Washington Post says so.
AT&T is wishing for a modern FCC so that they can innovate with the IP revolution. Instead FCC is threatening the economy by stalling, and for the basest of reasons: to try a power grab.
Continue reading »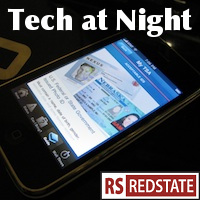 It's funny how Democrats talked back in 2008 about openness and transparency, but they continue to obstruct Greg Walden's FCC reform on those two principles. Doubly funny that now they oppose lawsuits, when they generally favor lawsuits when it's NGOs suing EPA to push a greater left-wing agenda.
Remember, the same government that wants to regulate the Internet and in fact all innovation can't even handle faxes properly.
So beware when the unreformed FCC is stalling on auctioning spectrum, despite Congressional orders to do it. I suspect the plan is to rig the auctions to favor some firms over others.
Continue reading »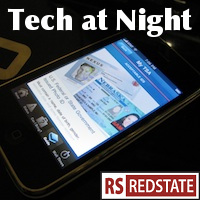 If you're really that worried about Dropbox "opening your files" as these guys on a wild goose chase were, then why exactly are you uploading them unencrypted to Dropbox to begin with? This is what I'm talking about when I say people don't actually act like they care about privacy. If people did care, they'd act differently.
Once again, the FCC is looking to reduce competition by picking winners and losers int he marketplace, this time in attacking owners of UHF stations. The guy who owns channel 56 doesn't even have the same market power as the guy who owns channel 4, so why try to make UHF owners divest? That just reduces competition.
Continue reading »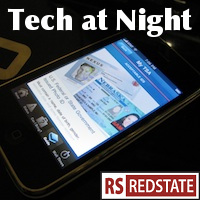 Update on ECPA reform: Last time I commented that it was problematic to give such strong protections to terrorist emails on American corporate-run servers. Well, it turns out ECPA reform backers are listening, and have pointed out to me that FISA will work just fine in those cases. Fair point. I still don't think the law makes sense, but at least it's not too terribly harmful.
This tutorial to "NSA-proof your email" is all wrong. All wrong. You NSA-proof your email by using end-to-end encryption, not by using transport level encryption. Hosing your own email is a great idea, mind you (it makes the ECPA-related issues moot), but NSA can still spy on you all they want if you follow that webpage's instructions.
Continue reading »
Heh, the Playstation 4 is pro-used games and cheaper, right? Not so fast. The PS4 simply didn't include the Eye and will let publishers restrict used games after all. Told you EA didn't stop online passes because they were suddenly fine with used games.
Kids don't belong on the Internet, because predators are out there. Even if your kid is high school aged, Be careful!
Continue reading »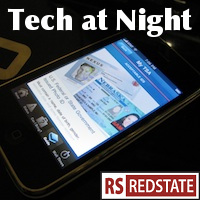 Markets work, folks. Americans have way more invested in our wireless than the rest of the world.. As a result, our wireless is the best in the world. This is why the broadband story is never completely told by the pro-regulatory faction: they need to "hide the decline" of socialized wireless.
Also, it's beginning to look like Rand Paul is running for President (shocker, I know). Despite prominent wealthy California Democrats are, you now, Democrats, the Senator is trying to get support there. I suppose he's trying to replace his father's fringe base with left-libertarians. So he even talked to Wired and is cozying up to Silicon Valley industry. Will it translate to votes? Certainly not in the primary and I'm skeptical in the general. But if it works for him, it could be big.
Continue reading »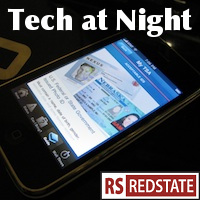 IRFA is a bill seemingly written by Pandora to stick it to copyright holders and pad their bottom line.
Other Internet radio firms are doing fine. Spotify's growing. Apple is reportedly in negotiations with copyright holders to create their own service. Pandora is probably feeling the competitive pinch since Spotify came over from Europe, and instead of competing and innovating, wants the government to pull a Net Neutrality and shift some rents their way.
Why do we want to impose price controls? Look, if you came to me and said here's a bill to deregulate the whole thing, I'd be all for that. But IRFA doesn't deregulate. It tightens regulations. It picks winners and losers.
This is the same old stuff we've been seeing from Washington since January 20, 2009. Washington has been tilting the playing field for all those hipster-filled online firms that love Obama, and worked to re-elect Obama, and now they're trying to wrap a free market flag around it and get us to sign on.
Didn't we settle the price controls debate decades ago? Reject IRFA, Republicans. Thanks.
Continue reading »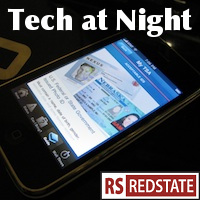 Had some work to do Friday night, so this this became Tech at Sunday Morning!
I still don't see it passing the House after Mike Enzi's winners and losers talk poisoned the well, but conservative governors want MFA passed for good reason. Ask Scott Walker.
Remember when the T-Mobile/MetroPCS deal flew through the Obama administration without a hitch? I think we now know why: it meant the end of the MetroPCS challenge to Net Neutrality. How convenient.
Stealth recording technology. What could go wrong? Of course, if you don't like Google Glass, the real thing to do is to let property owners ban it on their own property. Problem solved.
Continue reading »