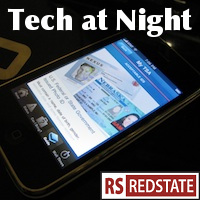 Had some work to do Friday night, so this this became Tech at Sunday Morning!
I still don't see it passing the House after Mike Enzi's winners and losers talk poisoned the well, but conservative governors want MFA passed for good reason. Ask Scott Walker.
Remember when the T-Mobile/MetroPCS deal flew through the Obama administration without a hitch? I think we now know why: it meant the end of the MetroPCS challenge to Net Neutrality. How convenient.
Stealth recording technology. What could go wrong? Of course, if you don't like Google Glass, the real thing to do is to let property owners ban it on their own property. Problem solved.
Continue reading »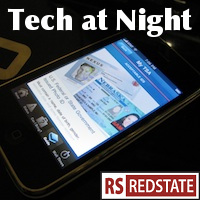 Out of control. It seems like only defeating Barack Obama in an election will truly stop this administration. Sure, for now they've been scared off of the Internet Tax, but with Net Neutrality and the Cybersecurity Executive Order still brewing, the Obama administration has more power grabs up its sleeves than we should ever have allowed.
Continue reading »
Hackers and pirates! Kim Dotcom says he'll be back and revive his copyright infringement empire, while infringement haven Pirate Bay's co-founder Gottfrid Svartholm has been arrested in Cambodia and faces deportation, related to his conviction in Sweden.
Also, Anonymous's Antisec claims to have broken into FBI servers and gotten data about iPhones. FBI says pics or it didn't happen. Theory: they installed a trojan app in the App Store and are blaming the FBI as cover.
Continue reading »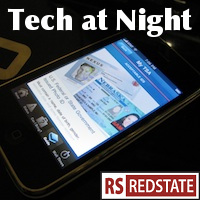 Time to defend Google: It's unfair to attack them for excluding Youtube from its "anti-piracy" penalties, when they're also excluding every other popular site driven by user-generated content. Twitter, Facebook, Tumblr, and Youtube are four sites that, whether Google-owned or not, need to be indexed and valued to a degree. The point of the penalty is to punish illegitimate sites, not legitimate sites with some illegitimate users. So, yeah, lay off this time.
However I see I'm not the only one who thought Google got off easy over the Safari privacy hack perpetrated at Google, that led to the paltry $22 million fine of Google by the FTC. I still wonder if somebody should have gone to jail over it. Who was responsible? Where was the oversight that leads up to Larry Page and Eric Schmidt? Google should have named names.
Continue reading »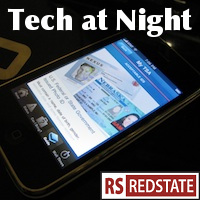 In an example of lucky timing, the GSA scandal proved why Darrell Issa's DATA act was needed. Transparency in government allows for oversight. So the bill passed the House by voice vote.
I first floated a while back the idea that this sudden, strident CISPA opposition was roote d in a desire to distract the public from the much stronger and more dangerous Lieberman-Collins bill in the Senate. It'll work with the libertarian left because hey, they'll believe whatever the left says about eeevil Bushitlerian Rethuglicans. But it disappoints me when the right, including FreedomWorks, is tricked and puts effort into CISPA instead of Lieberman-Collins. Did we learn nothing from Net Neutrality?
But yeah, when the usual whiny groups along with Barack Obama and the administration are joining together to talk exclusively about CISPA but not at all about Lieberman-Collins, I'm right.
House Republicans may in fact limit the bill in response to the veto threat, but the fact is we need a flexible legal framework to empower the good guys to have information which is critical when countering bad guys who share information all the time.
International attacks are real though. In fact, everyone may want to check into this account by the FBI about a thwarted attack that may still infect your computer.
Continue reading »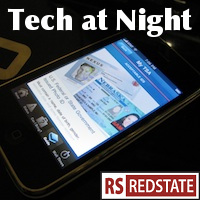 November 20. That's the day the Obama administration has chosen to regulate the Internet after what even The Hill calls "a partisan vote" at the FCC to pass the Net Neutrality regulations. I'm hoping Verizon and/or MetroPCS will sue and win a stay before that date, though I don't know how likely that is for a court to act that strongly.
I've said much about the House and its strong opposition to Barack Obama's regulatory overreach, but Senators are unhappy as well. Kay Bailey Hutchison is ready to fight. It looks like she will push to get the Senate to go forward with using the Congressional Review Act, as the House already did, to repeal Net Neutrality.
Continue reading »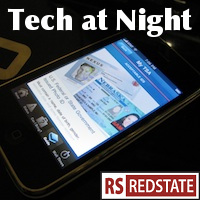 Anonymous is starting to lose more than it wins. As I already mentioned on Wednesday, the FBI is racking up names to arrest, and moving on them. Anonymous responded by claiming to have broken into NATO systems. The world responded by trashing Anonymous's AnonPlus website. Of course, when they're in jail, that won't matter much, but it's fun to see.
Good news: Early polling suggests a slight lead for the referendum to repeal the California Amazon/Internet Sales Tax.
Continue reading »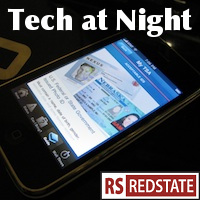 Twitter has a credibility problem on its hands, all of a sudden. Even as I'm getting blind link spam sent to me every single day on the site, Twitter has singled out a conservative activist group to have its accounts wiped out. Not only was the Empower Texans feed shut down, but every single employee's personal feed was targeted as well.
Twitter's response has been non-descriptive, and lacking in any support. Conveniently for Twitter, by blocking the accounts, it's impossible for any observer to confirm or deny their allegations of Twitter rules violations. I can only conclude, in the absence of evidence, that somebody in Twitter has decided to get political. And that is Twitter's problem to fix.
Follow FreeMQS for further developments. Update: Actually, don't. I was misinformed on this one as the story developed last night.
Continue reading »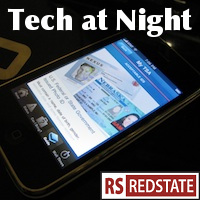 I know it's a big day for Net Neutrality when I wake up and my Email Inbox is jammed full with links, so many basically saying the same thing: The FCC is on the move. I'm told it all goes back to a November 15 speech by FCC Chairman Julius Genachowski, in which he expresses an urgency for the FCC to pass a bunch of new rules quickly. It's a crisis, he says.
He then called out Google and Verizon, saying that their temerity to contribute to the debate "slowed down some other processes." You see: the whole process of talking to industry is apparently a sham, and the only speech that counts is speech that leads the FCC closer to the Obama administration's predetermined outcome.
And it's that Net Neturality outcome we may be nearing after all. That's the Red Alert.
Continue reading »