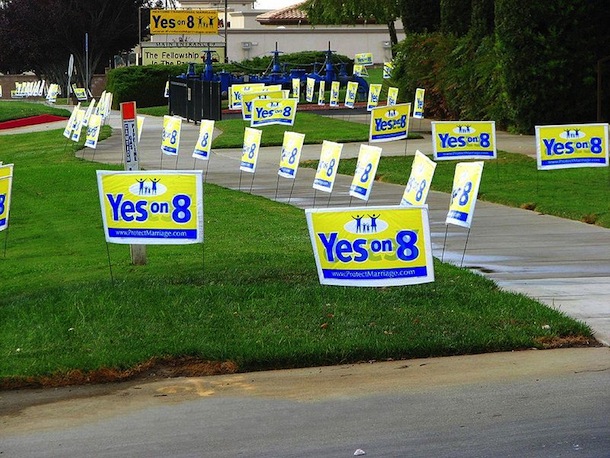 Yesterday, when the US Supreme Court denied the right of California citizens to stand up and appeal for Proposition 8, the state constitutional amendment they voted in place directly, it looked like the lower court's decision against the amendment would stand.
After all, The Supreme Court has thrown out all of those appeals in Perry v Brown, leaving only the initial trial court injunction against Proposition 8 by George H. W. Bush appointee Vaughn Walker, and a stay against that by the Appeals Court, which will likely be lifted now.
But Big Government has noticed that the California constitution may not take the word of one judge alone as binding on the state. So as of now, Proposition 8 may be the law of the land in the Golden State.
Continue reading »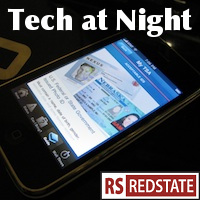 I know, it's terrible, but after missing Friday due to the RedState upgrade, I feel behind tonight and so am just going to have to speed through some of this tonight.
Ah, the ARRA, aka the Porkulus. Picking Internet winners and losers in Colorado, and probably nationwide in many "little" stories the national media chooses not to pick up.
That, combined with the final, eventual word that the FCC is looking at a national Internet tax, is why we must all be aware, and make the country aware, that a vote for Barack Obama, and only a vote for the President, is a vote for greater government and less liberty online.
Continue reading »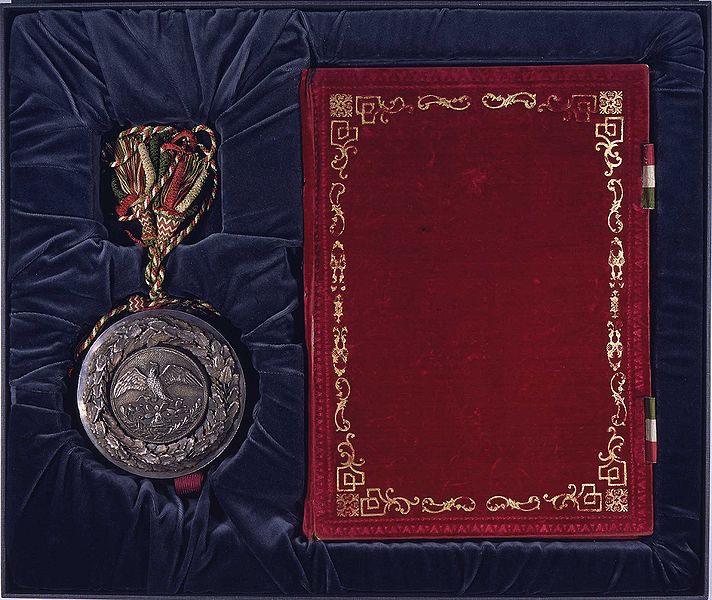 One hundred sixty four years ago, on this date in the year 1848, in the conquered and occupied Federal District of Mexico, the Treaty of Guadalupe Hidalgo was signed by representatives of US President James Polk and interim Mexican President Antonio Lopez de Santa Anna, ending the war between the two countries.
By every possible measure, the war ended as a decisive victory for the United States and a humiliating defeat for Mexico. As a result of the treaty, Mexico ceded all rights to territory north of the Rio Grande and the Gila River, including all of California, Nevada, Utah, and Texas, parts of Kansas, Colorado, Wyoming, and Oklahoma, as well as the parts of Arizona and New Mexico not later bought in the Gadsden Purchase. From Mexico's perspective, a perspective that recognized neither the revolutions in Texas and California nor the Annexation of Texas, the country lost over half of its prewar territory.
Continue reading »
So, Google is integrating its websites more. As a result, some privacy settings will apply network-wide, and one site will be able to use data from another site. People are flipping out, naturally. People have been giving Google this data for ages. People have known that Google was watching them, and yet they chose to keep using Google and in fact use one account for many Google services.
Note that the new policy changes nothing about what Google already knew about you. It just changes what certain Google sites will use about you. As Marsha Blackburn and other members of Congress begin to look into it though, Google isn't helping its case by pleading that it's alright because certain users are excluded, which just furthers the premise that there's something wrong with it.
But ultimately, you're in control of what you do online. Personal responsibility: it's not just for breakfast anymore.
I feel vindicated though in having about a dozen Google accounts for the limited times I had use for their services, usual in the course of helping somebody else. Different accounts for different uses and different sites. It was never hard. You just had to do it. Oh, and not use their email.
Continue reading »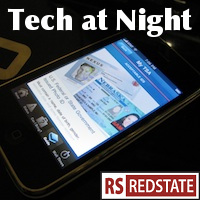 Top story tonight is of course the major win by the triple alliance of George Soros and his front groups like Public Knowledge, Sprint Nextel, and the Obama administration's dual agency of the FCC and the DoJ. Yes, AT&T has given up on acquiring T-Mobile. I believe they will now have to pay a sizable fee to T-Mobile as compensation.
This is bad news for those who respect property rights and for those who favor competition in the market, as Mike Wendy notes at Media Freedom. AT&T will be short of spectrum, as TechFreedom notes, a key reason competition will be reduced. It's not just AT&T users hurt; anyone who now would not be interested in switching to AT&T due to inferior 4G LTE rollout now suffers from less leverage in the marketplace. That can only result in sustained high prices for 4G Internet service.
When this news broke I was so mad I could burst. But hours have passed and now I'm just disappointed.
Continue reading »
Steve Foley, a member of the RedState.com community for six years and later founder of The Minority Report, has formed an Exploratory Committee to consider a challenge of Loretta Sanchez in California District 47.
Loretta Sanchez is an unabashed racist who originally won her seat from Bob Dornan through electoral fraud that the House of Representatives swept under the rug, and used every racist plea she could come up with to find a way to beat Van Tran in 2010. But on the plus side, she's one of the Democrats whose campaign funds were stolen by embezzling treasurer to California Democrats Kinde Durkee.
Update: Even better news is that the new 47 is an open seat.
So if Steve Foley can, he'll run against her, and I hope he gets far. Win or lose, this is a new way forward for conservative activists to gain further influence in the Republican party, and through the party, to change the country.
Continue reading »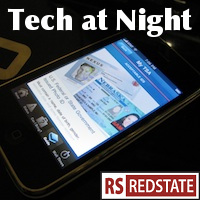 Regulation, Regulation, Regulation. We're faced with it, and now the regulators are going Presidential on us and claiming executive privilege at the FCC. You want to know how they're coming up with their marching orders for America? Too bad. Just ask watchdog StimulatingBroadband.com.
You want a laugh? George Soros-funded front group Free Press is suing the FCC… because Net Neutrality isn't enough of a power grab. Incredible.
Jay Rockefeller is defending Net Neutrality, meanwhile, against Kay Bailey Hutchison's withering attacks, and push for a Congressional Review Act repeal of the regulations.
Continue reading »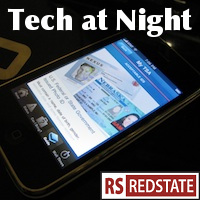 November 20. That's the day the Obama administration has chosen to regulate the Internet after what even The Hill calls "a partisan vote" at the FCC to pass the Net Neutrality regulations. I'm hoping Verizon and/or MetroPCS will sue and win a stay before that date, though I don't know how likely that is for a court to act that strongly.
I've said much about the House and its strong opposition to Barack Obama's regulatory overreach, but Senators are unhappy as well. Kay Bailey Hutchison is ready to fight. It looks like she will push to get the Senate to go forward with using the Congressional Review Act, as the House already did, to repeal Net Neutrality.
Continue reading »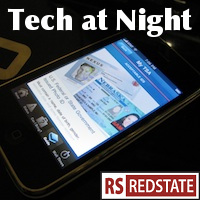 Friday has come and gone at last, and in fact we're well into Saturday now unfortunately, due to my needing to have covered so much this time.
Additionally, at long last it looks like the ongoing saga of California vs Amazon is coming to an end. Amazon had already floated the idea of compromise with the Democrats on their unconstitutional plan to try to bully Amazon with respect to California's high sales tax rates.
But now it looks like the firm got cold feet. Having already put itself on the line with a plan to lobby for a national law on the matter, with a promise to pay the tax if now law is passed in two years, they caved and cut the "safe harbor" down to one year. As you might guess from how I said that, I disagree that Amazon was wrong to play hardball. I think Amazon was wrong to give in after playing hardball, because if things go wrong they risk victor's justice.
Joe Mathews says Amazon has given an example of "how not to do business in California." At this point, I don't see why anyone should do business in California, with all the corruption and corporatist socialism going on in this one great state.
This matters if you don't live in California, by the way, because of the next steps.
Continue reading »