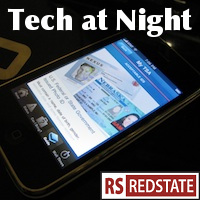 Think the FAA is so great for making a slight loosening of its ridiculous regulations on phones on planes? Think again: The Euros are making us look bad by getting way ahead of us, and allowing full use of LTE at any time.
Anonymous is trying to go to war with America. Cells must start coming out denouncing this behavior I believe, or be considered anti-American and a threat to liberty until proven otherwise. Can we please go back to barring anarchists from the country, and expelling those we find?
Then again, the dope fiends among them are giving us plenty of reason to arrest them as it is through gangs like Silk Road, so… maybe that's redundant.
I know it's likely that the courts will toss out Net Neutrality again, but it still makes me smile to read predictions like that.
Continue reading »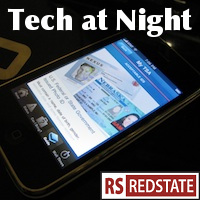 Rooting for injuries watch: Anonymous Australia takes on Anonymous Indonesia. And then Singapore is after their own Anonymous cell. The blackshirts will be rooted out wherever they are, around the world*.
Cognitive dissonance watch: Google paints themselves as the Hobbits against Sauron that the NSA is supposed to be, even as they try to simultaneously goad people onto Google+ via Youtube comments, and then broadcast Google+ information to Android users, opting you in by default. I'm sorry, but these hobbits aren't being taken to Isengard. They're ruling Isengard.
Continue reading »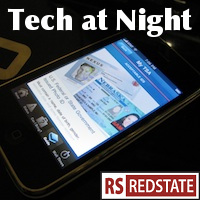 Seen on RedState Friday: Geoffrey Manne talks about FCC rigging the spectrum game, which is such a shame since spectrum auctions are one of the greatest regulatory innovations we've seen.
I bet you heard all there was to hear about Ted Cruz after the shutdown ended? Nope. He's taking on the President's nominee for FCC Chairman, Tom Wheeler. He wants answers, and he's entitled to get them.
Bitcoin and crime just seem to go hand-in-hand.
Continue reading »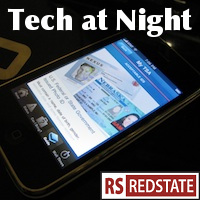 This is a really late Friday tech. Enjoy anyway.
There's not a lot of government policy stuff going on right now in DC, thanks to the shutdown, but at least we're spending money keeping the lights on all night at the FCC.
A cell of Anonymous anarchists tried to "pay back' Hollywood for getting The Pirate Bay, but it is they who are paying the price. Ruining your life because you want to download free stuff on the Internet. Heh.
The fact is, it would be to our benefit to be able to listen in on Tor. Privacy is good, but anonymity is a tool of evil and of our enemies. Just ask yourself why there's a push by traitor Ed Snowden and the Glenns Greenwald spy team to discredit Tor attacks. A good reason for them to do this is that they're afraid and want us to get the government to stop trying.
Continue reading »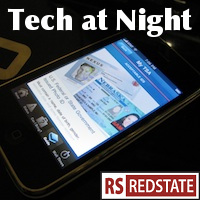 It's funny how Democrats talked back in 2008 about openness and transparency, but they continue to obstruct Greg Walden's FCC reform on those two principles. Doubly funny that now they oppose lawsuits, when they generally favor lawsuits when it's NGOs suing EPA to push a greater left-wing agenda.
Remember, the same government that wants to regulate the Internet and in fact all innovation can't even handle faxes properly.
So beware when the unreformed FCC is stalling on auctioning spectrum, despite Congressional orders to do it. I suspect the plan is to rig the auctions to favor some firms over others.
Continue reading »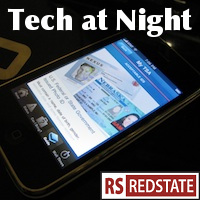 If you're really that worried about Dropbox "opening your files" as these guys on a wild goose chase were, then why exactly are you uploading them unencrypted to Dropbox to begin with? This is what I'm talking about when I say people don't actually act like they care about privacy. If people did care, they'd act differently.
Once again, the FCC is looking to reduce competition by picking winners and losers int he marketplace, this time in attacking owners of UHF stations. The guy who owns channel 56 doesn't even have the same market power as the guy who owns channel 4, so why try to make UHF owners divest? That just reduces competition.
Continue reading »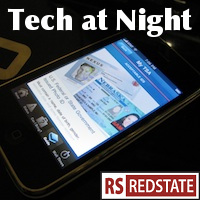 This will bet he only edition of Tech at Night this week. I was out of it Monday night, and this weekend I'm traveling to Denver for SGDQ 2013. I will be there to give live on stream commentary for the Legend of Zelda and Zelda II runs, so watch and donate if you care to.
House Democrats, together with a few libertarians, tried to restrict the NSA, and failed. I'm fine with this.
In other news, Google is accused of Net Neutrality violations for trying to restrict servers on Google Fiber. Heh. If people can run servers on Google Fiber then they're going to have problems quickly. So this is a very interesting case.
Continue reading »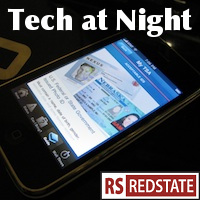 Tone deaf, or simply apathetic? Even as Americans are unhappy about government data collection, Obama wants to do more big data work on private citizens. Mike Crapo is looking in the other direction, though, and wants to investigate the data gathering the government is already doing.
China didn't want Edward Snowden. Russia didn't want Snowden. Ecuador apparently didn't want him, either. Not even Cuba wanted him, so he was left trying for fascist Venezuela, and unsurprisingly they dislike America so they like Snowden. Again and again, Snowden allies with America's opponents against America.
Continue reading »