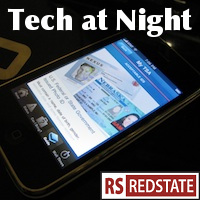 New Zealand continues to let fugitive Kim Dotcom waddle free as his successor to Megaupload has launched. The US shut down his previous service, hosting files for law breakers, and now New Zealand is letting him start over with a new service. I look forward to people using it to infringe on New Zealand copyrights, and to distribute tools for stealing from New Zealanders.
It's amazing how detached from reality left-wing tech policy gets. Connectivity is better and faster than ever thanks to the 4G wireless revolution, as Media Freedom points out. I guess that's why when firms like Comcast try to expand access even further, they have to try to talk it down.
Continue reading »
For once I have some good news from FCC. The FCC is going to find some more spectrum to allocate for WiFi as unlicensed use. The idea is that everyone knows large events tend to have serious WiFi problems and this could help fix that.
Meanwhile, the tech lobbying arms race continues to grow. Facebook his growing its policy arm and Pandora is going to go all-out for the IRFA pro-Pandora regulation bill.
Continue reading »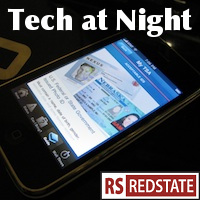 Message to The New Republic: The left-right antiSOPA coalition isn't getting back together because the right half still opposes Internet regulation, while y'all keep pushing stuff like privacy regulation and Net Neutrality.
Also, in case you missed it, FCC Commissioner Ajit Pai returned to RedState, this time to talk about government's oversized spectrum holdings.
Here's a brief conversation with Marsha Blackburn about tech policy.
Continue reading »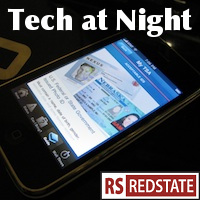 Hello again. Having been traveling from Wednesday to Friday for my employer, I did my best to get this out Friday night, but I crashed about a third of the way into my backlog of links. Then over the weekend my email server died. So, we catch up with Tech at Night on Monday!
We'll start with the International Telecommunications Union. Reports came out that ITU anti-liberty proposals were backing off, but the effort is going in the wrong direction. A big chunk of the Anglosphere is against it, including the Obama administration.
The President is getting credit for this position from industry and House Republicans, but consider this: if the ITU's secretary general didn't see the Obama opposition coming then just how muted were Obama's efforts to fix the treaty to begin with? This is a failure of the President to lead internationally.
Continue reading »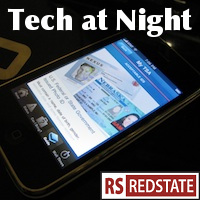 Apologies. I've had some technical issues tonight, and after twice nearly losing my list of links to work through… I'll do my best, but I'm not really feeling it at this point. So sorry if I'm subpar tonight.
Two Google wins going on. Larry Page talked with FTC on antitrust and now the left is shrieking that sanity may prevail on this. Google isn't a search monopoly. Amazon, eBay, IMDB, sites like these ensure it. Even if Bing and Duck Duck Go are having trouble breaking through, domain-specific search matters, a lot, and Google has to compete with that, or die.
That said, it's ridiculous that Google was allowed to hack people's browsers, store information surreptitiously, and instruct the browsers to send that information to their servers at later times. This directly against the expressed wishes and policies of the users involved. All they have to do is pay Obama his 20 pieces of silver, and they even get to keep the data.
Continue reading »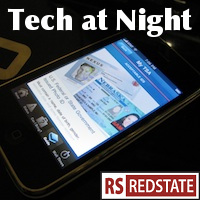 It's funny how the same House Judiciary Committee that took up SOPA is now taking up IRFA, opposed by a growing list of groups including Taxpayers Protection Alliance, ATR, CAGW, and ACU. SOPA of course would have grown government in the name of strengthening copyright. IRFA makes government meddle more in a way that weakens copyright. And not in a good way, either: IRFA would not encourage innovation or content creation. It just favors Internet broadcasters over everyone else.
Also yeah, the RSC paper on Copyright that I backed before it was wrongly pulled, it is not a statement against property rights nor is it against copyright at all. If the side favoring ever-lengthening copyright cannot argue honestly with us, and has to mischaracterize those of us who favor an approach to copyright that balances the interests involved, then that to me suggests a deficiency in their position.
Continue reading »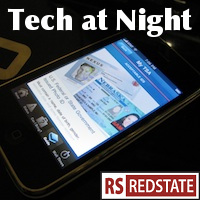 So you may have heard that the Republican Study Committee pulled the copyright piece I spoke highly of over the weekend. I don't have anything to say about this just yet. I'm going to reexamine the piece, to see if it had issues I didn't notice in my quick read over the weekend. I'm also going to try to figure out just what's happened. Then I'll have more to say.
Copyright is ramping up, though. Darrell Issa is getting frisky against DMCA, and is going to push legislation. I don't know if I support such a bill. The DMCA has issues, but for the most part it was a solid compromise that has served us well. It must not be changed lightly.
Continue reading »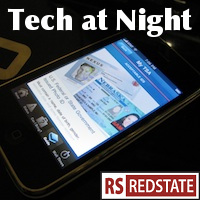 It's technically Tuesday morning on the east coast, not Monday night, as I write this. So, happy Election Day. Remember to Vote. Vote, and get five friends and family members to vote.
So, let's remember that the Obama administration is still pushing its scheme to solve cybersecurity by expanding government. Now, experts in the field are scoffing at the word 'solve' there, but think about it: They're telling us that we'll have a 'Cyber Pearl Harbor" if we don't pass their bill/accept their Executive Order. That implies that with the bill, the danger is gone. So they're entirely unrealistic about this.
Meanwhile, what are they actually doing with their current tools? The Russians are on the move, Anonymous still has functioning elements. At least Canada may be seeing a way forward.
Continue reading »
Google is a target now. The EU is threatening to do its people a disservice by trying to fight Google innovation as hard as they fight Microsoft innovation. Because here's the thing: people who voluntarily use Google software are not at all the same as people who were snooped on by Google Street View vans. They're not victims. They're people choosing to sign their privacy away. The EU, in attacking Google, is restricting choice for Europeans.
Meanwhile, in the US, I have to disagree with Scott Cleland on Google's FTC issues. Regular readers know I'm hard on Google when it's warranted: in the Wi Spy mess, and in the Safari hack, I supported regulatory action against the firm. But the antitrust and Search Neutrality disputes are stupid, and are themselves political power grabs. The Obama regulators are themselves political power seekers. Google is not politicizing any process. Obama and his people already did.
Continue reading »