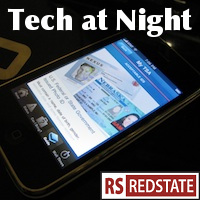 It's funny how Democrats talked back in 2008 about openness and transparency, but they continue to obstruct Greg Walden's FCC reform on those two principles. Doubly funny that now they oppose lawsuits, when they generally favor lawsuits when it's NGOs suing EPA to push a greater left-wing agenda.
Remember, the same government that wants to regulate the Internet and in fact all innovation can't even handle faxes properly.
So beware when the unreformed FCC is stalling on auctioning spectrum, despite Congressional orders to do it. I suspect the plan is to rig the auctions to favor some firms over others.
Continue reading »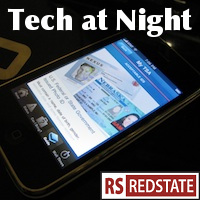 If you're really that worried about Dropbox "opening your files" as these guys on a wild goose chase were, then why exactly are you uploading them unencrypted to Dropbox to begin with? This is what I'm talking about when I say people don't actually act like they care about privacy. If people did care, they'd act differently.
Once again, the FCC is looking to reduce competition by picking winners and losers int he marketplace, this time in attacking owners of UHF stations. The guy who owns channel 56 doesn't even have the same market power as the guy who owns channel 4, so why try to make UHF owners divest? That just reduces competition.
Continue reading »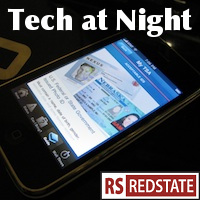 This will bet he only edition of Tech at Night this week. I was out of it Monday night, and this weekend I'm traveling to Denver for SGDQ 2013. I will be there to give live on stream commentary for the Legend of Zelda and Zelda II runs, so watch and donate if you care to.
House Democrats, together with a few libertarians, tried to restrict the NSA, and failed. I'm fine with this.
In other news, Google is accused of Net Neutrality violations for trying to restrict servers on Google Fiber. Heh. If people can run servers on Google Fiber then they're going to have problems quickly. So this is a very interesting case.
Continue reading »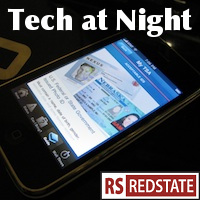 Tone deaf, or simply apathetic? Even as Americans are unhappy about government data collection, Obama wants to do more big data work on private citizens. Mike Crapo is looking in the other direction, though, and wants to investigate the data gathering the government is already doing.
China didn't want Edward Snowden. Russia didn't want Snowden. Ecuador apparently didn't want him, either. Not even Cuba wanted him, so he was left trying for fascist Venezuela, and unsurprisingly they dislike America so they like Snowden. Again and again, Snowden allies with America's opponents against America.
Continue reading »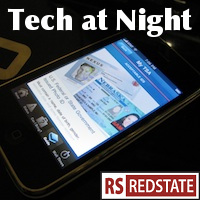 Continue reading »
Heh, the Playstation 4 is pro-used games and cheaper, right? Not so fast. The PS4 simply didn't include the Eye and will let publishers restrict used games after all. Told you EA didn't stop online passes because they were suddenly fine with used games.
Kids don't belong on the Internet, because predators are out there. Even if your kid is high school aged, Be careful!
Continue reading »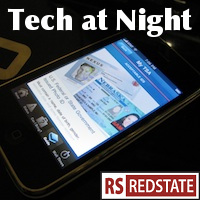 Normally in Tech at Night I try to find the big trends that can be pieced together from all the little stories we see going on. Right now the trend continues to be that Republicans are trying to make American Internet access even better than it already is, while the rest of the world is going in the wrong direction.
Don't believe me? Europe wants to regulate the Internet even more. Meanwhile, Congressional Republicans are hard at work looking to protect us online from China, and to make sure wireless spectrum is allocated efficiently, rather than set aside for Obama's preferred vendors.
Continue reading »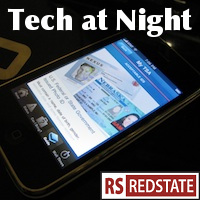 By my records this is the 382nd edition of Tech at Night. This is however the one that was prepared on my 35th birthday (though sorry, I didn't get it written until Sunday morning).
If they try to ban 3D printers in the name of gun control, remember that they're killing children if they do it. 3D printing is an important technology and the fascists must not be allowed to use gun control to gut it. But they will try. Just watch.
Oh look, fugitive at large in New Zealand (and I mean large) Kim Dotcom has become a patent troll. Remember: he's a convicted felon and fraudster, having stolen money and embezzled money. He ran a large copyright infringement ring, which he now has restarted in New Zealand, having paid off the government through promises of 'investment' to avoid being deported despite indictments in the US and convictions in Germany and Hong Kong.
Anyone who buys a 'patent' from him should himself be investigated for money laundering.
Continue reading »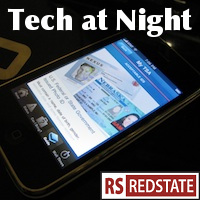 Some fascinating Bitcoin developments: As I predicted, Mt. Gox just got trouble with its US dollar processor, Dwolla. Meanwhile it comes out that a cabal of developers has de facto control over the Bitcoin network and is devaluing very small wallets. The net effect of this is to reduce the money supply, deflating Bitcoin to benefit those with large holdings.
So even as Bitcoin is revealed to have its own central bankers, the new Megaupload is getting censored per New Zealand law, as Kim Dotcom weighs (heavily) in against Obama to attempt to distract from this censorship.
Continue reading »