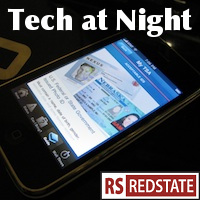 Seen on RedState Friday: Geoffrey Manne talks about FCC rigging the spectrum game, which is such a shame since spectrum auctions are one of the greatest regulatory innovations we've seen.
I bet you heard all there was to hear about Ted Cruz after the shutdown ended? Nope. He's taking on the President's nominee for FCC Chairman, Tom Wheeler. He wants answers, and he's entitled to get them.
Bitcoin and crime just seem to go hand-in-hand.
Wow, what a story: Team Obama has pirated software as the basis of the Obamacare website. Amazing. Copyright infringement.
Speaking of copyright, it's the copyright holders who oppose Pandora's preference to expand compulsory licensing. Instead, we should repeal it entirely, and let the free market decide radio prices.
More copyright infringment? IsoHunt agreed to pay $110 million over its copyright infringement ring. Just how much money were they making that they could pay that? Funny how much money is being made over 'free stuff.'
Tweet