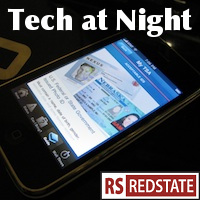 Enough about Manning for right now. Back to Snowden. Edward Snowden and the Glenns Greenwald say Snowden wasn't their source. Of course they're saying that. Why wouldn't they say it, whether it's true or not? If Snowden was the source Greenwald and the Guardian gain nothing by admitting it. He especially has nothing to gain when his boy toy is getting stopped at airports.
And let's be clear about the ongoing Time Warner/CBS dispute: the problem was created by government, specifically antiquated regulations designed to hinder cable television and aid the lucky network affiliates. That is, regulation hinders innovation and picks winners and losers.
Deregulate, or at the very least loosen the regulations as Steve Scalise and Jim DeMint tried a while back.
Continue reading »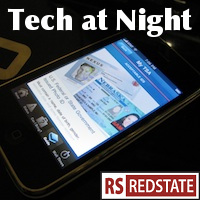 SGDQ raised over $230,000 as of this writing, with the main marathon about over and the bonus stream soon to begin. I got to be there for about a day and a half, which was great fun. I ever learned that hiking uphill a mile and a half from the Arapahoe light rail station to the Sheraton Denver Tech Center is a lot harder than it sounds, in that mile high air. I don't know how the Nuggets ever lose a home game.
So, I'm back, but there's still also going to be no Tech on Friday this week, because I'm going to be off again for the 2013 Redstate Gathering in New Orleans. So what we're doing tonight is the same as we'll likely be doing next Monday: a catch-up post. Enjoy.
Continue reading »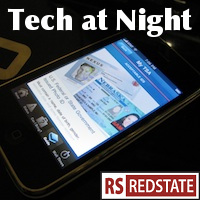 This will bet he only edition of Tech at Night this week. I was out of it Monday night, and this weekend I'm traveling to Denver for SGDQ 2013. I will be there to give live on stream commentary for the Legend of Zelda and Zelda II runs, so watch and donate if you care to.
House Democrats, together with a few libertarians, tried to restrict the NSA, and failed. I'm fine with this.
In other news, Google is accused of Net Neutrality violations for trying to restrict servers on Google Fiber. Heh. If people can run servers on Google Fiber then they're going to have problems quickly. So this is a very interesting case.
Continue reading »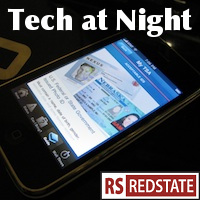 Here we go. The President, Jay Rockefeller, and the grabbing hands are on the move, using "Internet for the Children" as a pretext to expand spending. We need E-Rate reform along the lines of what Ajit Pai is talking about, not anything that's just a plain old expansion.
The FTC went easy on this spammer. Texts can cost people 5-10 cents each. They do me. So if this spammer sent 20 million spam texts, he could have costs his victims 1-2 million dollars. And he only got find 60 thousand. Weak.
Continue reading »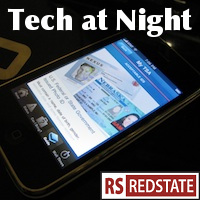 Update on ECPA reform: Last time I commented that it was problematic to give such strong protections to terrorist emails on American corporate-run servers. Well, it turns out ECPA reform backers are listening, and have pointed out to me that FISA will work just fine in those cases. Fair point. I still don't think the law makes sense, but at least it's not too terribly harmful.
This tutorial to "NSA-proof your email" is all wrong. All wrong. You NSA-proof your email by using end-to-end encryption, not by using transport level encryption. Hosing your own email is a great idea, mind you (it makes the ECPA-related issues moot), but NSA can still spy on you all they want if you follow that webpage's instructions.
Continue reading »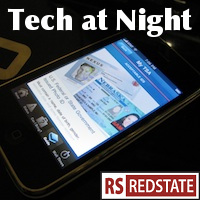 Seen on RedState this week: 10 questions for Obama's nominee to chair FCC. It doesn't sound like his answers are all great, which is in keeping with this adminstration's inability to follow through with good spectrum policy.
In video games, this Microsoft announcement means both more and less than it's made out to be. Yes, they are backing off on some of the mandatory online stuff, and removing whole features (like trading digital games) in order to respond to Sony. But they're not promising no DRM, and in fact they just promised no selling of digital copies. However what they did do is 1-up Sony, who has left used game restrictions to publishers.
No, no, no, do not pass the Lofgren bill. Using or hijacking other people's computing resources without permission to use them for your purposes, that should be a crime. If I accidentally leave my car unlocked, and you come swipe it, we don't say "Oh well, you should have been more careful," and let you off without penalty.
Aaron Swartz wanted to be the martyr. He made himself one. He only faced years in prison because he chose it. Instead of pleading guilty, he wanted a big, showy trial. Changing the law because of that person is just ridiculous and anti-property rights.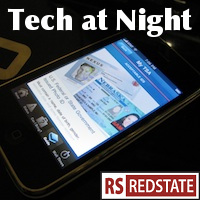 Continue reading »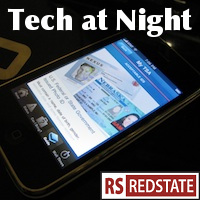 So, there's a lot of hype about the Playstation 4 right now. It's premature to get too hyped up about it though, for a few reasons:
First, Sony (RIAA and MPAA member) has a much worse track record than Microsoft does about skinning the sheep when it comes to the customers. Note that even as one hand Monday was waving the used games bloody shirt, the other hand was announcing mandatory Playstation Plus. Sony did a masterful job Monday playing to the press and the social media, but you know who else did that? Barack Obama, and we know how much of the hype he lived up to.
Second, I'm old enough to remember when Sony fanboys were outraged about Xbox 360's paid Live account requirements, and how Playstation 3 was allegedly better because you got the full feature set built-in with a free PSN account. Well, sometime along the way, PS3 got the same paid account bonuses Xbox 360 had. Funny that. So what happens if Sony changes their mind again, this time about used games, a year or two down the line?
Third, this is a five year war. Let's say nothing changes from now. What happens if Microsoft wins the exclusives war because of the used games feature? EA didn't cancel online passes out of the goodness of their hearts, folks.
Fourth, I'm also old enough to remember how I was told the last generation was supposed to be a war between Microsoft and Sony, when Nintendo's innovation won the day. Well, now Sony and Microsoft are all about motion controls, while Nintendo's shipping a tablet and possibly going online with Pokemon. Too early to declare winners or losers. Again, this is a five year war.
Continue reading »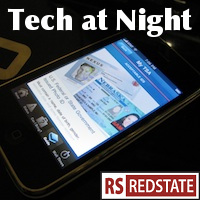 IRFA is a bill seemingly written by Pandora to stick it to copyright holders and pad their bottom line.
Other Internet radio firms are doing fine. Spotify's growing. Apple is reportedly in negotiations with copyright holders to create their own service. Pandora is probably feeling the competitive pinch since Spotify came over from Europe, and instead of competing and innovating, wants the government to pull a Net Neutrality and shift some rents their way.
Why do we want to impose price controls? Look, if you came to me and said here's a bill to deregulate the whole thing, I'd be all for that. But IRFA doesn't deregulate. It tightens regulations. It picks winners and losers.
This is the same old stuff we've been seeing from Washington since January 20, 2009. Washington has been tilting the playing field for all those hipster-filled online firms that love Obama, and worked to re-elect Obama, and now they're trying to wrap a free market flag around it and get us to sign on.
Didn't we settle the price controls debate decades ago? Reject IRFA, Republicans. Thanks.
Continue reading »