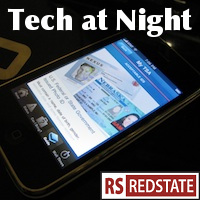 Regulation must keep up with the needs of modernization. That's a point new FCC Commissioner Ajit Pai came to RedState to make, particularly with respect to the Internet transformation going on in telecommunications. As the world "goes IP," and puts everything on the Internet, regulators must adapt. Make sure to read it. Ajit Pai would have a particularly important role as a reformist regulator should Mitt Romney win.
Regulation today just doesn't make much sense sometimes, a point Broadband for America makes. The point about 'edge' vs 'core' of the Internet is important. The firm that sits between you and Google is as important to you as Google. They're all pieces of the puzzle.
Continue reading »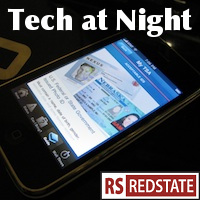 Even the Obama regulators occasionally do things right. It was right for FCC to let the regulation die that forced cable companies to license original content to competitors. Though as The Hill points out, it may have done so out of a fear that the courts would force the issue anyway, not out of any desire to deregulate. Naturally House and Senate Democrats can't abide the least bit of deregulation.
But don't worry, they're still making mistakes, too. They can't free up spectrum until 2015, moving at a snail's pace in a fast moving industry. And FTC's antitrust attacks on Google are ludicrous. The standard for antitrust is high: if I recall correctly you have to show market power, being wielded, in a way that harms customers. I'm not sure that, relative to Microsoft, Apple, and Amazon, that such points can be made at all.
Continue reading »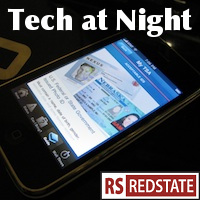 So the FTC is on a tear. Google is officially smacked for $22.5 million for hacking though Safari's privacy protections to sell Safari users' information to advertisers. Then Facebook got whacked for lying about what privacy protections it was giving users. Some are saying this is bad, as it's expanding FTC power, but this is really a bad time to make that point. Google brought this on us. I'm not up on the Facebook issue, but the Google/Safari thing was a huge breach.
Had someone gone to jail, I would not have thought it wrong. If an ordinary citizen hacked through that many users' privacy protections, we might have, you know.
Continue reading »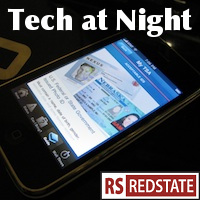 It's funny how certain names come up again and again in this space. There are just certain Republicans who are becoming solid Tech leaders. Marsha Blackburn is one of them, pushing to force Barack Obama to take a stand against the Chinese online.
Again, a Republican governor comes out for the sales tax compact, this time Governor Christie. The Marketplace Fairness Act I still say needs firm, explicit protections against a national sales tax added onto the state harmonized sales taxes, but the principle is reasonable.
Continue reading »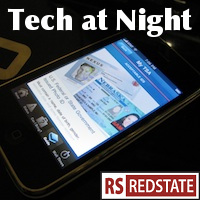 Earlier we covered Microsoft's new Pirate Pay, which I said sounded like a DoS attack against copyright infringers. Others agree and say it may be illegal, which is true. Sure enough, Pirate Bay is under DDoS attack. Has Pirate Pay gone rogue? Cybersecurity and copyright, all in one issue.
Continue reading »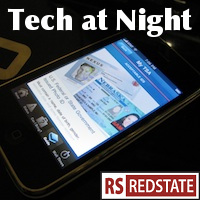 In case you missed it, Friday's Tech at night featured Q&A with Rep. Steve Scalise. Don't miss is now.
Team Soros, assemble! Remember when it was "wrong" for AT&T to get spectrum by buying T-Mobile? Remember when I said it should be allowed because the Obama administration and the radicals were making it too hard to get spectrum any other way? Vindication, baby: The left unites to fight Verizon buying spectrum another way. Before the excuse was to prevent industry consolidation. Well, Verizon is buying from cable companies, not wireless phone providers.
Note that Verizon has strongly refuted their claims, including the dangerous, crypto-socialist idea that the FCC should be allowed to dictate to Verizon and Comcast an alternate transaction. Such as one to benefit T-Mobile.
Continue reading »
Having abandoned the seemingly-endless series of patent lawsuits in the new America Invents Act era, Tech at Night will be quick tonight. Google allegedly knew about the Wi-Spy Street View snooping for two years before ending it. Oops. No wonder FCC claims Google obstructed government investigations into the program.
Gotta love the Media Marxists: FCC ventures into campaign finance chilling effects regulation, and they claim it doesn't go too far enough! Further, when Net Neutrality regulations force Hulu to adopt new business models, they also flip out. Never mind it's their fault Hulu can't simply make deals with firms like Comcast.
And finally, the Barack Obama/George Soros-led attempts to use CISPA as a distraction from Lieberman-Collins are not entirely successful, as some like Microsoft refuse to be bullied from their pro-CISPA positions.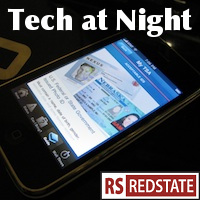 Apologies, but I'm going to be a bit brief tonight. I have a lot going on this week, and starting Tech at Night at midnight my time just isn't good. Sorry!
Chuck Grassley's continuing the fight against the runaway FCC, leaving open the option of continuing after initial investigations. Good on him. Don't foreclose options needlessly.
But even as Republicans attempt to keep government from being a problem, the administration is trying to keep pesky job creation from popping up. Merger review has become a monster. So have the ever-multiplying facets of spectrum review.
The more the administration does, the more we need Congressional oversight.
Continue reading »