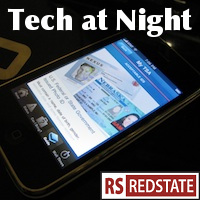 This is a really late Friday tech. Enjoy anyway.
There's not a lot of government policy stuff going on right now in DC, thanks to the shutdown, but at least we're spending money keeping the lights on all night at the FCC.
A cell of Anonymous anarchists tried to "pay back' Hollywood for getting The Pirate Bay, but it is they who are paying the price. Ruining your life because you want to download free stuff on the Internet. Heh.
The fact is, it would be to our benefit to be able to listen in on Tor. Privacy is good, but anonymity is a tool of evil and of our enemies. Just ask yourself why there's a push by traitor Ed Snowden and the Glenns Greenwald spy team to discredit Tor attacks. A good reason for them to do this is that they're afraid and want us to get the government to stop trying.
Continue reading »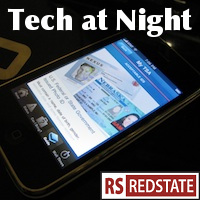 Again, I'm sympathetic to the idea behind the new California ban in 'revenge porn', but ultimately this isn't going to work, and it's just going to give a false sense of security to the recklessly promiscuous. Just like the 'eraser button' for minors California passed, it's a dangerously ineffective idea.
Big news: even as some people try to build a new distributed secure chat network, the old distributed secure communications network is continuing to fall apart. Tor has not protected Silk Road, whose creator is going to jail. It will be interesting to see if Bitcoin's price falls as a result of the end of a major Bitcoin hub of illegal activity.
Continue reading »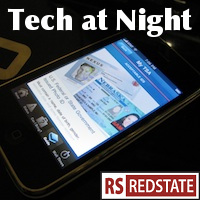 Net Neutrality! Verizon has taken the FCC to court over the FCC's illegal Open Internet order of course. Oral arguments were today at the DC Circuit Court of Appeals. The court should reject the rule of course, as the court already rejected Net Neutrality previously in the Comcast case. The ALA, like a lot of reflexive leftist organizations, is wrong.
Continue reading »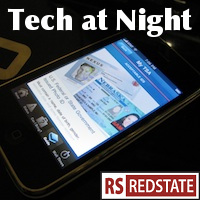 For months I've been dreaming of the day that NSA could crack TOR. Well, it turns out, they did it. That child pornographer in Ireland I mentioned previously? It sounds like that's how they got him.
TOR, aka The Onion Router, is a distributed network designed to let people do things online without their actions being traceable back to their locations. It failed.
In more good news, convicted spy Bradley Manning is facing 90 years in prison for working with fugitive rapist Julian Assange and his Wikileaks gang.
This is so disgusting: Users of Christopher Poole's site 4chan are willfully tormenting the family of a dead teenager. Poole, aka 'moot', needs to do something about the sick community on his site. I hold him responsible for his continued failure to act. His site is a hub for criminal and anti-social activity. He does nothing to stop it, instead choosing to profit from it.
Continue reading »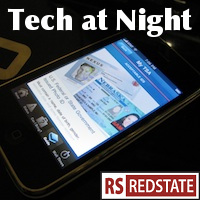 So even as Eric Holder is pushing back against the Weekend at Bernies-ification of Aaron Swartz, the man who committed premeditated crimes (as the puppet on the strings of the callous Larry Lessig, perhaps?), was caught, and was getting prosecuted for his high-profile sabotage of one of America's leading academic institutions. It's rare that you'll see writers at RedState agree with that guy, but Moe is pushing back against the excesses of the Swartz defenders as well, and I pretty much agree with Moe.
Guys, if you want to push an anarchic anti-copyright agenda, do so on its own merits, as Joe Karaganis does. Don't use the corpse of a suicide to do so.
There is room for IP reform in America, with excesses like the Sonny Bono act in the picture, and odd situations where Frito Lay can use patent and trade dress, two distinct concepts, to attack the same competitor. But the Swartz fan club is as auto-discrediting as the Sacco and Vanzetti crowd ended up being.
Continue reading »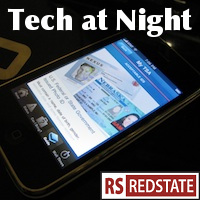 Some people stay up late on December 31. I don't intend to, Friday and New Year's Eve or not. Boring, yes, I know. But until I switch to decaf coffee my sleeping habits are going to be a wreck, so I'll just have to ride it out. And that means I want to get going right away with tonight's stories.
Republicans are getting very loud on regulatory issues, both with the FCC and with the EPA. Fred Upton is ginning up support in Michigan for his planned House efforts to challenge EPA regulatory power grabs with respect to Carbon Dioxide, efforts that will surely influence the FCC and Net Neutrality. In addition, on Sunday morning at 9am Eastern he's scheduled to speak with Chris Wallace on Fox, with repeats on Fox News Channel at 2 and 6pm Eastern. I am so glad he's going out there and preparing to lead on regulatory issues.
Kay Bailey Hutchison has also called the FCC "wrong" on Net Neutrality, and is hoping to be able to get some sort of action through a Democrat controlled Senate. It won't be easy, as she points out, but it could happen if we can swing enough Democrats to see the truth about the FCC power grab.
She also doesn't rule out defunding the FCC's Net Neutrality plans, a way of stopping the regulations that the President cannot veto.
Continue reading »