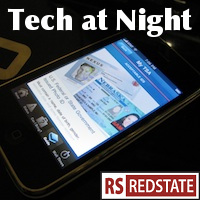 Happy Thanksgiving. I'll be very brief, because it's Thanksgiving.
The FCC is going to vote on the Internet takeover next month. Defying the law and the courts, the FCC will make a power grab, or at least will try to. There's still time to get loud, get people informed, and get enough popular opposition to this thing going that the FCC might back off. I'm not counting on it, so plan B becomes aggressive legislative action in January. So talk to your members of Congress as well.
Continue reading »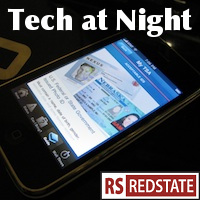 Good night/morning. Yes, the world now waits on the FCC to see whether it will act to claim broad, unprecedented regulatory powers over the Internet, the pricing of services on it, as well as the content on it. Free Press is happy, of course, because that organization's long-term goal is the total state control of all mass media.
They recognize the FCC's so-called Net Neutrality plans for what they are. The rest of us must recognize the same, and get loud against the FCC to make others see, as well. And then we must get Republicans in the House fired up to make refudiating the FCC's plans a top priority come January.
Continue reading »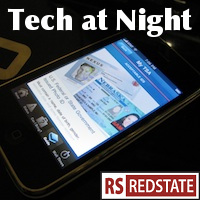 Sorry for missing Tech at Night on Monday, but I had to rest up for Election Day. And of course, as you may have heard, Republicans ended up having a good night. What you may not have heard though, was that the forces of radical Internet regulation had a very bad night. Democrats went for broke on Net Neutrality but as covered by Moe Lane and RS Insider, support for unilateral regulation of the Internet killed Congressional jobs. Every single member who signed the PCCC pledge to support the FCC on Title II reclassification, lost. Every one of them!
It's time the FCC owned up to the rejection the American people dealt their plans, and pledged to wait for Congress to act.
Continue reading »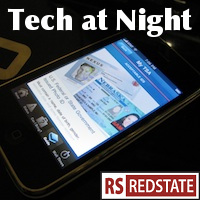 Good evening. Through the magic of Claritin, my favorite drug, I'm able to bring you tonight's edition. On the Net Neutrality front, the progressive left is getting delusional. They're pretending that it matters what their members of Congress think when their President has done not one thing to stop his FCC from going off on its own to break the law, defy the courts, and go ahead with Title II Reclassification. This is not Sparta. This is madness.
Of course, the online petition? Meaningless of course except as a trap to build mailing lists. And it's not me who says that, it's Clay Johnson who says that, founder of Blue State Digital and the New Media Director of Barack Obama's Presidential campaign. The Progressive Change Campaign Committee's petition is nonsense upon stilts.
Continue reading »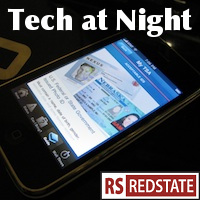 Yes, we're talking about Google again tonight. Of course they never did delist Daily Kos after the Chris Bowers manipulations, despite having gone after Kay Bailey Hutchison for breaking their rules. But we have more to ride them about:
They're blocking pro-life ads again. These ads are running on local television in DC for Republican Missy Reilly Smith who is challenging Delegate Holmes Eleanor Norton, or Norton Eleanor Holmes, or whatever her name is. I mean really, she doesn't even get a vote. Local television will run the ads, but Youtube will not. Interesting, eh?
Continue reading »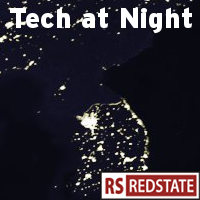 Good evening. Once again we see shoddy thinking from the FCC as they continue the push for the National Broadband Plan. Not all Americans have equal access to high speed Internet connections they complain, ignoring the fact that some Americans choose to live out in the middle of nowhere, and that choice comes with costs.
Chairman Julius Genachowski and the rest of his socialist team on the FCC don't care, and just want to pass those costs onto the rest of us, it sounds like. Watch out as they try to declare a right to a good Internet connection, even if you're off in the hills.
Continue reading »