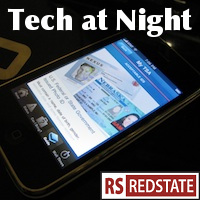 Happy Thanksgiving. I'll be very brief, because it's Thanksgiving.
The FCC is going to vote on the Internet takeover next month. Defying the law and the courts, the FCC will make a power grab, or at least will try to. There's still time to get loud, get people informed, and get enough popular opposition to this thing going that the FCC might back off. I'm not counting on it, so plan B becomes aggressive legislative action in January. So talk to your members of Congress as well.
Oopposition to the FCC grows though. This is not a partisan matter. Republicans and Democrats in the mainstream both oppose the power grab. It's only the wealthy, radical socialists and their corporate buddies who stand to benefit in the short run.
The radicals are p retending to support something less than the power grab, but I think that's just a distraction from what the FCC is about to attempt.
Meanwhile in Europe, people who value their privacy more than Google's bottom line are suffering targeted vandalism. I already know what Eric Schmidt's answer to that is: move.
Tweet