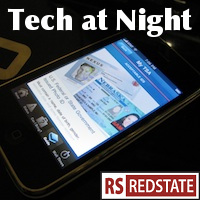 Tech at Night is starting a little later tonight than I planned. I ended up showing my brother The Greatest American Hero on Netflix. Oddly enough I had no trouble with that despite the Net Neutrality framework not having taken effect.
But yes, the big story is that the FCC voted to regulate the Internet. This has been coming for a long time, but now that it's happened, our side is motivated like never before. Here's a roundup.
Continue reading »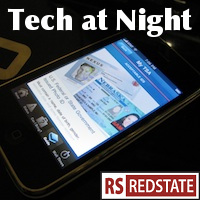 Good evening. Through the magic of Claritin, my favorite drug, I'm able to bring you tonight's edition. On the Net Neutrality front, the progressive left is getting delusional. They're pretending that it matters what their members of Congress think when their President has done not one thing to stop his FCC from going off on its own to break the law, defy the courts, and go ahead with Title II Reclassification. This is not Sparta. This is madness.
Of course, the online petition? Meaningless of course except as a trap to build mailing lists. And it's not me who says that, it's Clay Johnson who says that, founder of Blue State Digital and the New Media Director of Barack Obama's Presidential campaign. The Progressive Change Campaign Committee's petition is nonsense upon stilts.
Continue reading »