Forgive me for being a bit brief tonight. I've had caffeine-related sleep issues the last two nights, getting up at 2am wide awake. So… yeah I'm tired!
I was productive this morning at least though, which is why I was able to bang out finally this post on CISPA and why we need to pass it.
CISPA is a bill that we ought to pass, even if the Democrats might obstruct, so it looks like Michael McCaul is ready to move on regardless, talking about his own cybersecurity bill.
Continue reading »
We're at war online. Iran, North Korea, and Russia are the sources of sustained attacks on our government and our economy. They steal from us, they disrupt our operations, and they're no better than the pirates of old. On the sea, such attacks would eventually mean war, but on the Internet they get a pass.
Individuals do tend to get nabbed after the fact, as they build massive botnets for credit card fraud and Bitcoin mining, but it's not enough to sit back passively and wait to get attacked before doing anything.
We need to be proactive, and that means putting together all the information we can about attacks past, present, and future. We need to be able to deal with attacks before the spin up fully. We need to pass along warnings before it's too late. And that means we need legislation to prevent trial lawyers from making a mess of all of this. So that's why it's time to pass CISPA.
Continue reading »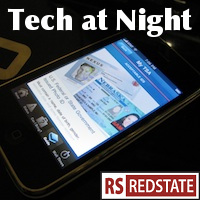 So yes, CISPA passed the House. Unsurprisingly, Anonymous isn't happy, what when as things stand Lulzsec already is getting hammered. Greater information sharing is a threat to online anarchists, as well as foreign private and state actors.
The bill now goes to the Senate, where Jay Rockefeller may stall on an ego-driven separate bill. I think the bill's a good idea. It's not perfect, but not all of the criticisms floating around are correct. In particular, SOPA is a red herring, and totally unrelated. CISPA is about information sharing, not regulation.
Continue reading »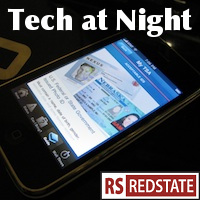 So the House did not pass the amendment to CISPA that they probably should have passed, but the House did act to find a compromise that would ensure our needs are met, while addressing the privacy issues some have.
While the above-linked criticisms are legitimate, it is the case that not that all privacy criticisms of CISPA are legitimate. "Privacy" has become the vague catch-all for left-libertarian positions that "for the children" has become for progressives. All too often there's no actual meat to the criticisms. Heck, half the people complaining about privacy would tell you that CISPA is the new SOPA, when the two bills are entirely unrelated. It's baseless scaremongering designed to defeat Republican efforts and clear the field for Jay Rockefeller and Barack Obama to act.
I do plan to say more very soon on CISPA, explaining why we should pass the bill. Watch RedState.
Continue reading »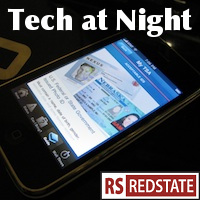 CISPA is still the top issue right now. The new version is getting broad support in industry, it appears. Again: the attacks America faces against our government and industry would be acts of war if done on the high seas, but are continuing consequence-free just because they're online. Francis Cianfrocca points out what is needed: a framework for sharing information about threats. Not massive regulations, which won't help. Not blaming the victim, which will make the bad guys laugh.
In Internet Sales Tax Compact news, Mike Enzi is feeling the heat to defend his bill to his constituents, and is making reasonable arguments for it. "If we don't collect that revenue, they'll have to find a new source." Ding. "This is a states' rights bill and it would require the states to act before anything could happen." Ding. But we shall see if it can pass the House. I do wonder if the terrible "fairness" rhetoric from the big box retailers has poisoned the well.
Continue reading »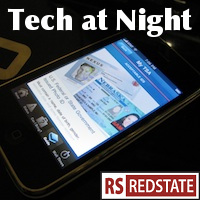 CISPA continues to remain the big story right now. It's moving on, though some are concerned that it was effectively renegotiated in back room meetings. It needs scrutiny before passage, I'm thinking. It's probably a decent but watered-down bill at this point, but let's look before supporting at this point. We need a good cybersecurity bill, not just any old thing.
Which is exactly what Jay Rockefeller is up to: flailing about, expanding government willy-nilly, in the name of cybersecurity. The SEC? Doing Cybersecurity? Insane.
I like the idea of the Internet Freedom bill, though. The global trend is away from freedom online, and it's up to us to try to do something about it. The idea that the bill would hurt Net Neutrality is just a bonus.
Continue reading »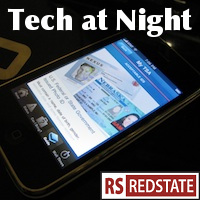 While it's true that cybersecurity can be cover for bad proposals, it is true that foreign organized criminal and state-backed attacks are hitting American government and business interests online every day. They're even stealing large sums of money on a regular basis. This is why we need to address the issue in a serious way. If these attacks were going on at sea, it would be an act of war. Because it's online, nothing happens? Come on.
Amending CISPA in order to try to get it to pass might be a good idea. If anarchists and other left-libs don't like it, then it may yet be a good bill after the changes.
Continue reading »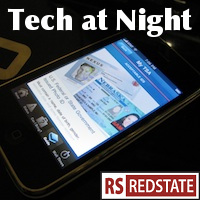 Here we go again. The Weekend-at-Bernies-ificatoin of Aaron Swartz continues. He made an example of himself to become an anti-copyright martyr, and now we're supposed to degrade property rights online to give him his way anyway. Pass.
Computer Fraud and Abuse is a problem, but foreign threats are an issue, too. That's why we also need to pass CISPA which started off as the low-regulatory, small-government alternative to the Democrat power grab, if you recall. Funny how the so-called libertarians only rally agains the GOP proposal, and stayed silent against Lieberman-Collins last time.
Continue reading »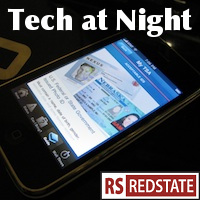 Is it still a likely coincidence when all these stories at once come out pushing this topic of spending money to give schoolkids access to the dangerous, adult Internet? Or is somebody funding this drive?
Manning confessies to being a spy and a traitor. I wish we could just force choke him.
Bad news: New Zealand is arming manatees. Seriously though, if Kim Dotcom wants to fight his prosecution, he should turn himself in, instead of continuing his crimes in New Zealand.
Continue reading »