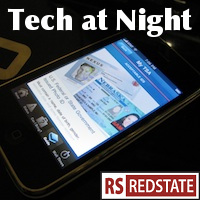 Oops. Went to bed before putting up Tech at Night last night. Sorry about that! Special morning edition instead!
Even as House extremists are effectively calling it racist to free up spectrum in America, the IIA has it right that we need the FCC to be serious about this.
So here's an action point for anyone interested: tell Mitt Romney that he needs to appoint strong, reformist regulators not just to stop the bleeding in all regulatory agencies, but actually to roll back the disastrous Obama years. Repeal and replace. It's not just for Obamacare anymore.
In fact I will now float the idea that under President Romney, Republican Senators should reject Republican nominees to regulators who are not sufficiently committed to undoing the damage of the Obama years.
Continue reading »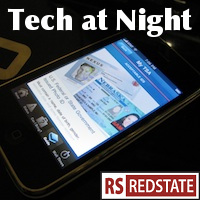 Hello again to those I saw in Charleston over the weekend, and hope to see you next time to those who weren't able to make it!
While I return to California and get settled in again, it seems that some are leaving the state for good, and the hostile business climate is why. This includes the punitive Amazon Tax which has made it impossible for Amazon and others to host affiliate programs in California, destroying small businesses, slashing profits, and killing jobs. And this is a story we're seeing again and again, up and down the state. New and higher taxes, even of the unconstitutional variety, kills jobs.
So my message to Tennessee's Governor Haslam is don't do it. Don't be like us. Create a job-friendly environment, or you will only compound whatever revenue problems you have.
Continue reading »