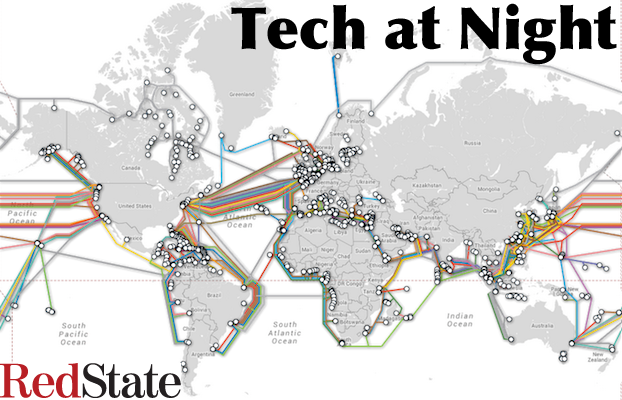 According to the government, if they think you're breaking the law, they have the authority to break into your servers. Given the possibility of errors, combined with the tendency of third parties to gather data which could help, this puts private citizens online in a tricky spot.
Now, don't get me wrong, I'm not sympathetic to the Silk Road scum, and I'm inclined to look the other way when an anarchist gets stomped by the state.
However, Google is right that it's government's fault that there's a new push for encryption online.
Even if you support NSA's role online, a government that is not transparent while actively searching people's data, is a good reason to keep your data encrypted. Governments make mistakes, and data gets leaked. Just look at Bradley Manning's case, or Edward Snowden's.
Should our data be at the mercy of anarchists, traitors, and opportunists? No, we have the right to secure our data. And government has no business telling us they need special access. Democrats have wanted that since the Clinton era, with the Clipper program of so-called Escrowed Encryption (where you can encrypt your data, but government can always decrypt it), but it's never had any popular support. Rightfully not.
---
If Belkin can't even keep routers running, why would anyone trust the Internet of Things?
There's no such thing as a 'light' or 'forbearance' version of Title II Reclassification, which would cause the Internet to be regulated by the FCC like the phone system. 1930s regulation for 2010s technology.
Net Neutrality violations are a myth, finds the European Commission, after spending a year trying to gin up justification for government control of the Internet.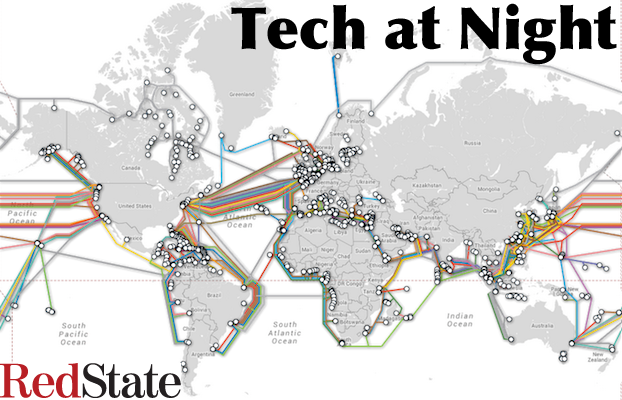 Have to say, sometimes enforcement of things is rather inconsistent in this country.
If you or I (or Aaron Swartz) were caught making unauthorized access to other people's computer equipment, to engage in a Denial of Service attack, we'd risk criminal charges. Marriott International? Not so much.
Continue reading »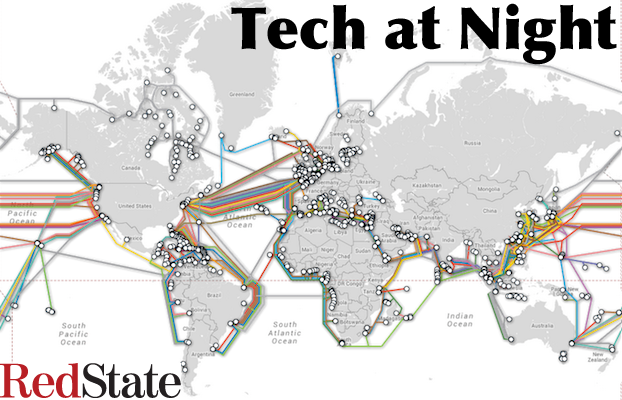 The fact that the Net Neutrality and "Title II Reclassification" debates are being driven by myths and falsehoods seems to be getting out.
Which is why we now see them getting more desperate.
Continue reading »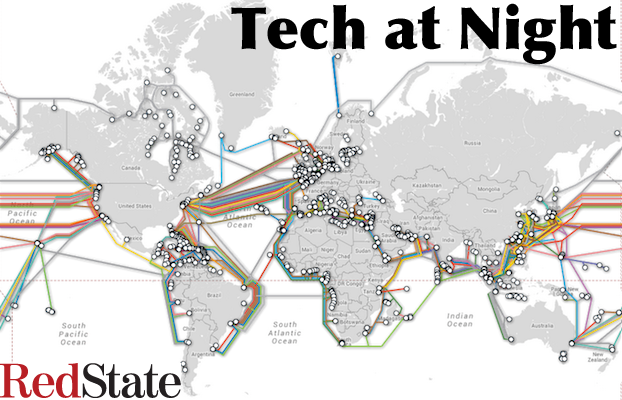 I'm old enough to remember 2001. Back in the early days of the Bush administration, the new Bush FCC took an active role in enforcing the decency rules that had gotten pretty much ignored under the Clinton administration. This enforcement culminated with the 2004 Super Bowl halftime show, featuring Janet Jackson.
Democrats naturally were outraged. But, fast forward ten years, and now Democrats are talking about pushing their own broadcast decency preferences, against the Washington Redskins.
Continue reading »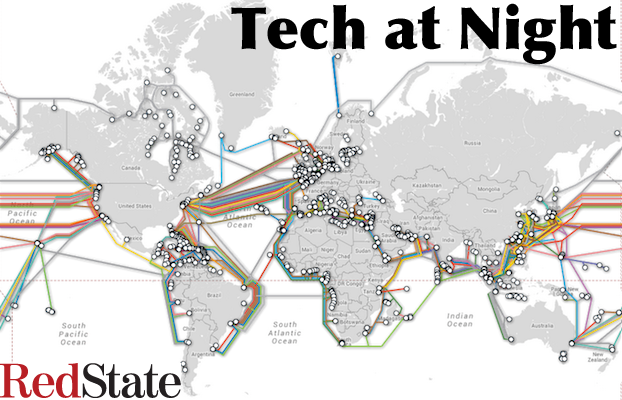 Imagine a safe, one used to store important papers, extreme valuables, or even guns. When we put our things into a safe, to keep things secure against a determined thief. It's very important they aren't able to get in and take these things, so we ensure our safes are very difficult to open without authorization. The idea that we'd have a secret back door that could be exploited to gain unauthorized access, perhaps by the manufacturer, bypassing our control of the lock, would be unthinkable.
Yet, this is exactly what Obama's FBI head, James Comey, is asking for when it comes to the safes protecting our online data. It's madness.
I have long been a defender of NSA (one of our nation's leading data intelligence and counterintelligence groups), of FISA (the spy courts), of ECPA as written (the law that allows ISPs to give access to their email servers), and of the overall role of government in monitoring online activities to further legitimate law enforcement and national security objectives. However, one big reason I've taken this position is that few of these surveillance techniques work against effective encryption techniques.
Basically, most of this "government spying" is rendered completely ineffective by the use of free, modern, commodity encryption tools and techniques widely available today. Anyone who wanted a great deal of privacy would be able to chose to take it, however, most Americans do not value their privacy, and are willing to sell it for cash and convenience.
However the fact that most Americans give away their data does not mean that we should all be mandated to do so. Even if we mistrust the crank Internet encryption communities out there, groups like Tor which are magnets for criminals and terrorists, the fact is we have a right to close the drapes, we have a right to lock our doors, and we have a right to encrypt our data.
Encryption is a lot like a gun. In fact, export law used to treat it as a munition. It's a powerful tool that, put in the hands of honest people, is protective and good. In the hands of crooks and terrorists, it's a tool for evil. The fact that the bad guys will encrypt their data is no more a reason for encryption restrictions, than the fact that bad guys get guns, is a reason for gun control.
The bad guys are going to grab GNU Privacy Guard or something, and encrypt their data, whether the good guys do so or not. FBI needs to lay off trying to intimidate private citizens from protecting themselves.
---
Yahoo joins Google and Facebook in kowtowing to the extreme fringe left against ALEC. That's fine. Remember that, folks, the next time they push for Net Neutrality, or open borders, or any of the other astroturf campaigns the extremist left fringe of tech have been trying to foist upon us.
The Obama FCC is using prison phone bills as a pretext to fight federalism.
California already mandates kill switches in phones. What happens when cars are next?
Security is as much about people as it is about code. Note that FBI and DHS are warning the public about this, when government itself gets bitten in cases like Bradley Manning's and Edward Snowden's. Government is ing no position to regulate on cybersecurity. It's not competent enough to do so.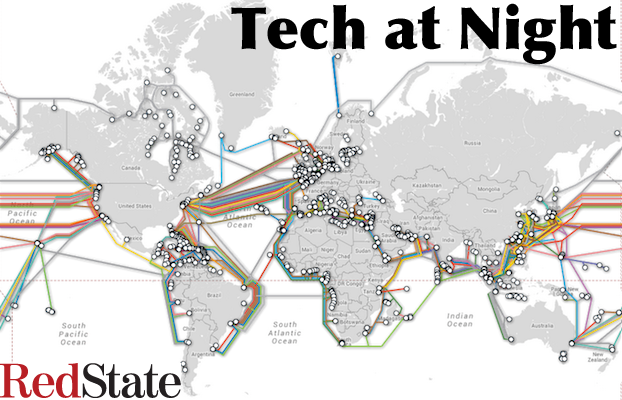 Harry Reid is going to put a bait and switch on the agenda in the lame duck session. This is important to watch, because it's a substantial power grab that appeals big government, tax-and-spend Democrats, as well as squishy, cronyist Republicans. That's exactly the kind of sour grapes coalition that could pass a bad sales tax bill after the November elections.
Watch your wallet.
Continue reading »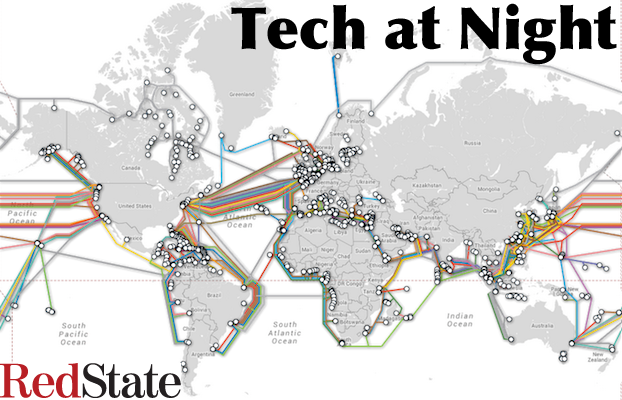 The Onion Router, more commonly known as just Tor, is a cryptographic network of computers that seeks to provide anonymity to its users. Users connect to a Tor "entry node," and tell it what Internet sites they want to access. That request is then passed through a series of encrypted links, bouncing around unpredictably, until it finds an "exit node," and then that server (likely nowhere near the user) then makes the request, and the results are sent back through the network.
While Tor users are not as anonymous as they'd like, criminals use it to great effect, and that's why Comcast would be reasonable to watch Tor use carefully.
Continue reading »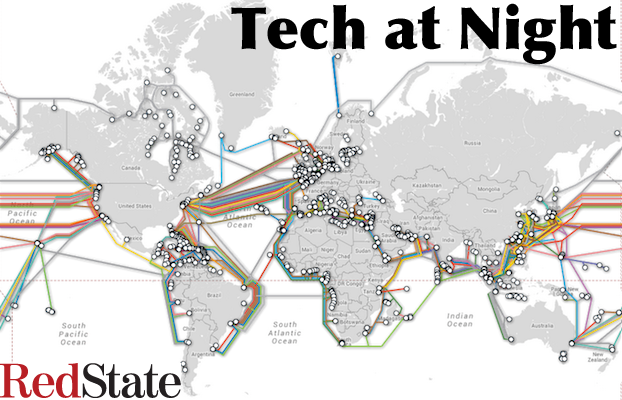 Net Neutrality has failed in the courts over and over again. Some on the far left are talking about renaming the movement, others continue to hammer away at it as-is. Still more have given on on Net Neutrality as the means to get a government power grab on the Internet.
Title II Reclassification is the new gimmick. They're willing to lie to get it and the power grab would disrupt the economy.
Continue reading »