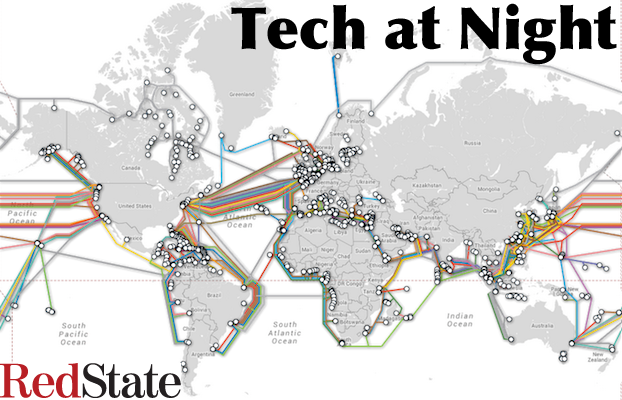 Anarchy is back. The last time anarchy was a noticeable political movement in the world, bomb throwing anarchists were killing heads of state and government leaders, as part of their scheme to take the whole system down, and impose socialist rule. Of course they claimed socialist rule didn't really count as rule, because ideology.
Well, these days world leaders are much better protected, so instead the anarchists are going after websites and just trying to disrupt, particularly online. We must be mindful of this, create cybersecurity policies that let government and industry share information (through bills like CISA), and make sure to investigate and prosecute these crimes.
Continue reading »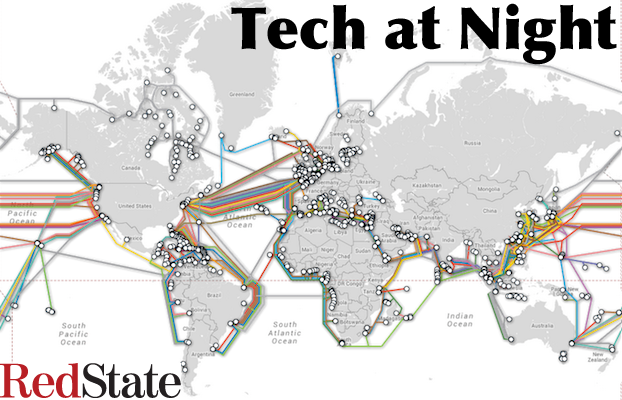 Even as Democrats get desperate that they're losing the public debate on Net Neutrality, the ideological extreme left is trying to merge Net Neutrality and a second, separate debate. They want FCC unilaterally to redefine ISPs not as information services, but as common carriers like phone companies, which are covered under Title II of the Communications Act. They want to move ISPs to a much heavier regulatory scheme. They want to regulate the Internet.
Continue reading »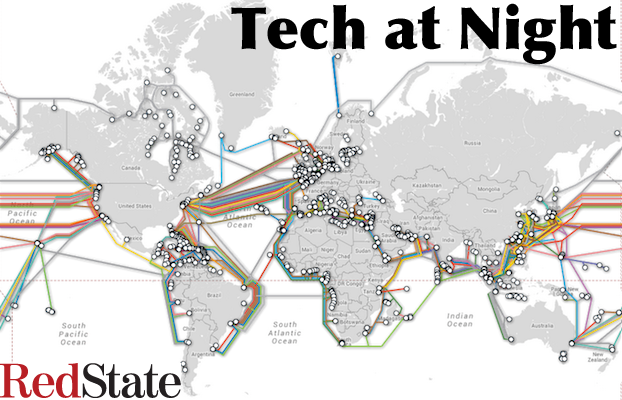 Public Knowledge, one of the extreme leftists organizations pushing for socialized Internet, with Net Neutrality as the latest wedge to grow government, has been at this a while. Their former President, Gigi Sohn, even left to go work at the FCC to fight for extremism from within. And now we find out just how extreme they are.
Harold Feld, their Senior Vice President and Legal Director, has decided publicly to make fun of critics of the plan they support for government regulation of the Internet, Title II Reclassification of Internet services as … suddenly no longer information services for some reason. He decided to bring up ebola, even as right now people are actually dying of it, and it's a fear people are actually having right now. Alinskyite tactics here, folks. Just push emotional buttons rather than engage on the issues.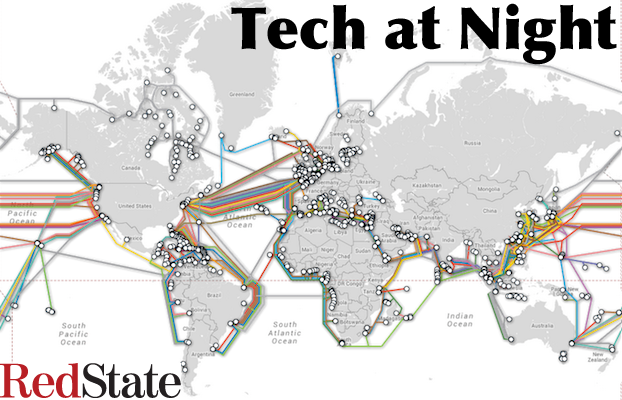 Yeah, I was all set to do a regular Tech at Night tonight. Honest. Really. But something came up, and I haven't even started putting words to WordPress until 2:55 am as I write this. I'm sorry.
On the plus side, I reached my goal in a hobby. I beat Zelda 2 in under 19 minutes, just 4 and a half seconds off of the world record. I'll keep trying for the record but cutting my best time from 19:13 to 18:57 made me very happy tonight, and I had a lot of video processing work to do to publish the run.
Continue reading »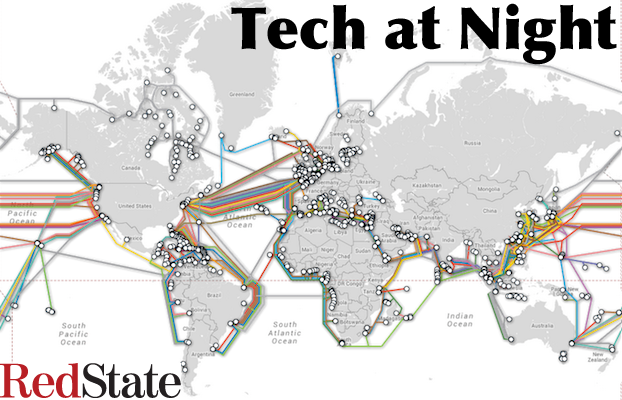 This is going to be quick tonight, but I have an important point to make. Our wired Internet is a lot better than critics make it out to be in this country, when you adjust for population density. Naturally no matter how good it is, we still want it to improve over time. If we want that to happen, we need to create incentives for investment.
And it's basic economics: If you want to incentivize ISPs to increase your data rates, then you want to give them an economic incentive to get you as many bits as possible: It's time to return to metered Internet access. Pay for what you use.
Continue reading »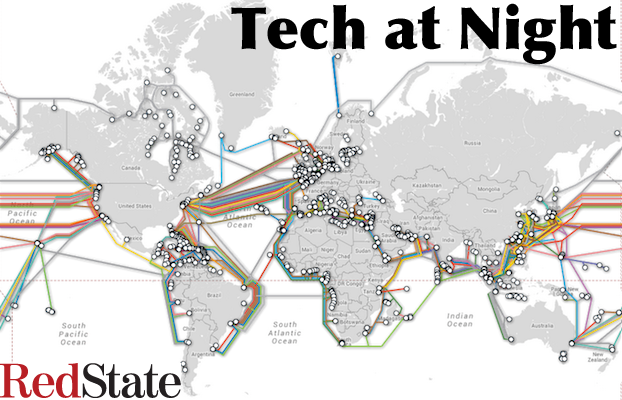 I think many people know that Google has been developing technology to be able to detect known child pornography images. You see, child pornographers tend to 'trade' photos around, so the same photos end up being possessed by many of them. Therefore, there is value in creating software that can create 'hashes' or a unique mathematical fingerprint, of known images captured from previous criminals. Google has been working on this.
Well, it turns out they're using it to make sure nobody's using their resources to break the law by distributing child pornography using their servers.
Continue reading »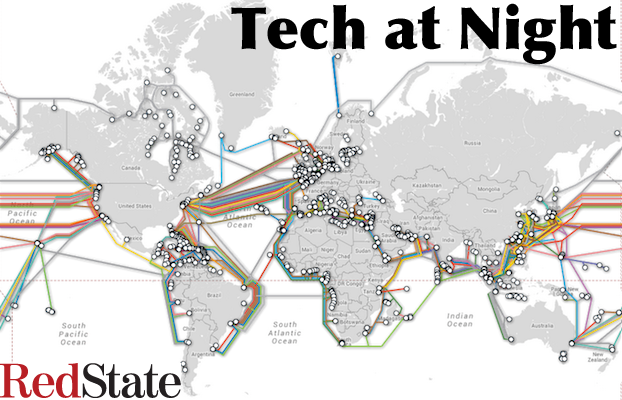 Edward Snowden's Russian asylum is set to expire, but he's going to try to stay there rather than come back to America, despite his stated willingness to serve his time.
Edward Snowden could show the courage that the women have shown, who quit their jobs with RT to expose Vladimir Putin's lies for what they are. He has chosen not to. Why is that?
Continue reading »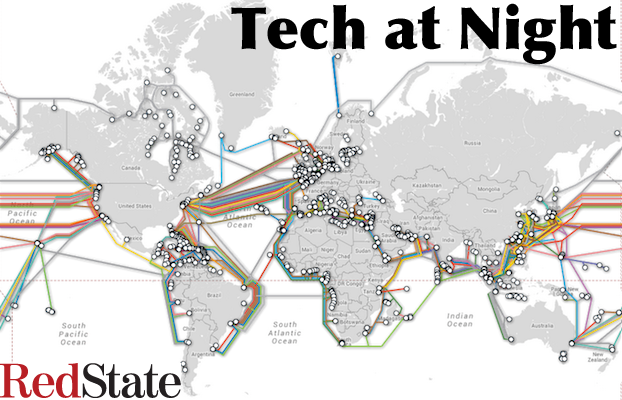 Last time in Tech at Night I linked to stories about Edward Snowden and Russia in suspicious and/or hostile positions with respect to the Online Privacy crowd that celebrates Snowden.
The hits just keep on coming though, so at this point we have to ask: Just what are Snowden and his paymaster Putin up to?
Over the weekend I did point out that Russia was offering cash to break Tor even as it turns out that Snowden's recommended privacy tool was insecure.
Well, it's beginning to be clear that Russia is dead serious about giving a $114,000-equivalent bounty to break open Tor, The Onion Router.
Tor in America is most notable for being used by drug dealers (including the late Silk Road), child pornographers, and other criminal scum. They use Tor and Bitcoin to try to hide their identities. But Tor is also used by people in places like Russia and China to break their laws, some of which include laws against free speech.
However some say Tor is also used by US government interests to furthers its global communications. That's why Russia wants to break it. People are claiming the reason is that Russia wants to crack down on free speech in Russia, but come on. United Russia is popular. Vladimir Putin and his allies are in no danger of getting voted out of office as long as the fossil fuel revenue keeps coming, and Barack Obama's ineptitude is ensuring that. Because what are they going to do, vote Communist? Putin offers all the National Greatness the Commies promise, only without the, you know, Communism.
So it's important to note that NSA may be running out of reasons to get Snowden back. Every leak he and Glenn Greenwald make, the less valuable he is to get back. Every month that passes, the more out of date his data is. Eventually there's no reason to offer him a deal, and the less likely Snowden is to be able to leave Russia without serving many years of hard time.
So ask your self this: Just what is Edward Snowden up to, to curry favor with the Russians to extend his asylum another year?
---
Odd, why would China try to steal Iron Dome when the left keeps saying it doesn't work?
Look, if the Dodgers want to alienate their fans, that's their business. Keep government out.
For the last couple of years, FTC has been taking aggressive steps to try to punish private sector companies who get broken into. Well, it turns out, there is no mandate for government itself to be secure in its websites! The House only just now passed such a bill! Government is not competent to regulate the Internet or cybersecurity. Period.