We always talk about the independent, swing vote in elections because those tend to be the persuadables. But party ID numbers matter as well, because those partisan voters tend to split better than 90/10 for their party.
It is for that reason that Gallup's new partisan ID split, one that mimics what Rasmussen has been saying all along, predicts nothing less than doom for the Democrats, and a solid, national win for Mitt Romney this year.
Continue reading »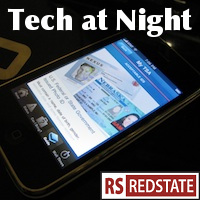 I'm late. No excuses. Let's go.
So the courts threw out Verizon's challenge of Net Neutrality, rejecting the very clever argument made by Verizon that it wasn't premature. So now we wait for the actual publication of Net Neutrality to take place.
Well, to a point. The Republicans aren't waiting and will vote this week in the full House to repeal Net Neutrality under the Congressional Review Act. Remember: this cannot be filibustered in the Senate, and so when it passes the House we only need 51 votes in the Senate, not 60. Seton Motley has some phone numbers to call if you're represented by a key Democrat.
Tell 'em that even FCC Commissioner Robert McDowell, as part of the 2/5 of the FCC that voted against Net Neutrality, still thinks it was a bad idea. Ask them his question: "Nothing is broken on the Internet, so what are we trying to fix?"
Continue reading »