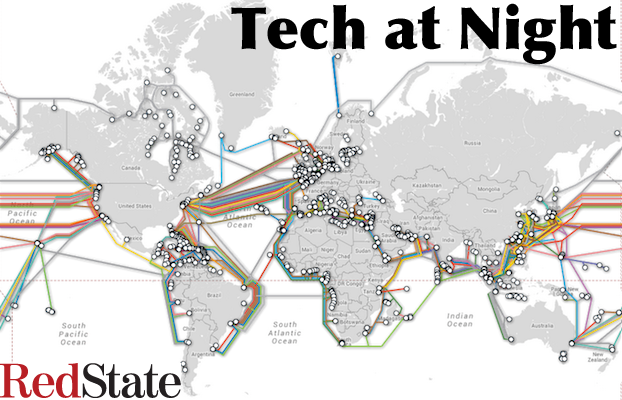 We missed Tech on Monday because of Memorial Day, but I was sick anyway so it wasn't happening. Still getting over my cold though, so this tech is about 2 hours late.
Here's your periodic reminder that kids and teenagers shouldn't be online unsupervised. Adult sexual predators are actively hunting them to take advantage of them.
Keeping data Internet-accessible is inherently dangerous to your privacy. Internet security is spotty but still users don't actually quit services that gather their data, as their outrage is always short lived. People want convenience and innovation so I reject calls for bigger government to try to use FTC to enforce a privacy few actually want.
Continue reading »
It's getting remarkably rough for the Democrats out here in California. Long, long time Assembly Speaker (and then after 1994 booted him out, San Francisco Mayor) Democrat Willie Brown has no confidence in any of the top Democrats, saying they have no ground operation at all. He applied that to Jerry Brown (Governor), Gavin Newsom (Lt. Governor), and Babs Boxer (Senate).
The Chamber of Commerce is also pounding on the Democrats, pointing out that No Ma'am Boxer bounced 143 checks in the House Bank scandal. No integrity. No honesty. She's a thief.
Just one more reason we need to beat her and elect Carly Fiorina to the Senate.
Continue reading »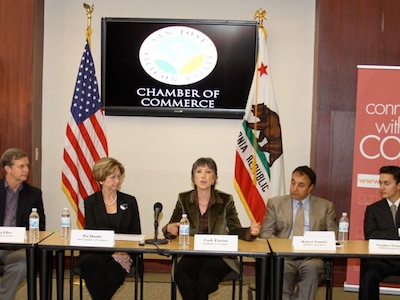 It's no wonder that the Chamber of Commerce, feared by Barack Obama, is ready to spend another $1.25 million educating Americans about the dismal failure that Babs Boxer's 28 years in DC have been. Since Carly Fiorina started her ad offensive and kept piling on, the polls have been moving.
The television barrage has come just at the right time. While a month ago it looked like Boxer was threatening to take a double digit lead and make the race far less competitive, the newest poll has it a virtual tie.
Continue reading »