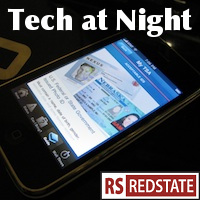 Competition, growth, and innovation are all important for the American wireless Internet market. We need more, better, and cheaper service if we're going to move in large numbers to wireless Internet, as some are predicting. This means competition and growth in the 4G sector is vital to our future economic health.
And that, in a nutshell, is why I think it's essential that the government stay out of the way and allow the AT&T/T-Mobile deal to proceed. Obviously now it's too late to prevent a lawsuit, since it's already happened, but dropping the suit would be better than proceeding on the current anti-competitive path.
That's the one fact that more and more evidence is bringing to light: stopping the merger is the anti-competitive act, not the merger itself. Both Sprint Nextel and the Department of Justice are threatening competition, hindering us from moving beyond the 4G duopoly of Verizon and Sprint Nextel.
Continue reading »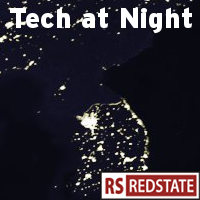 Good evening RedStaters. I spent all weekend battling a monster cold, so I'm still a bit thrown off, and so didn't even try to get tonight's installment of Tech at Night in before midnight Eastern. In fact it'll be a reach to get this done before midnight Pacific, but such is life.
RedState diarist ladyimpactohio (follow her on Twitter at @ladyimpactohio) already scored one big win by peeling the Gun Owners of America from the Free Press radical Net Neutrality coalition, but the right is already at work on the next target: the Christian Coalition. Dick Armey and FreedomWorks are leading this fight, and I'm glad of it.
Way back when I started covering this issue, I said there were three names on the Save the Internet (Free Press front group) list that bugged me: Gun Owners of America, Christian Coalition, and Glenn "Instapundit" Reynolds. If we can peel off at least two of three, I'll be happy.
Continue reading »