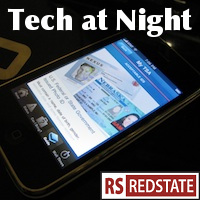 Special Tuesday edition! Having been very busy hitting a launch window for a client, I had to skip Friday and Monday. So to make up for it, this week I start on Tuesday.
Riddle me this: FCC refuses to be transparent about its dealings with LightSquared (who by the way just changed CEOs, as the firm continues to flail desperately in response to the FCC's LTE refusal), but FCC wants broadcasters to put files online. I'm with Richard Burr: Let's look closer at that plan before we let FCC go ahead with it.
And speaking of the un-transparent FCC, Democrats are trying to talk down Chuck Grassley over his insistence on transparency, but have no fear: the House is now on the case.
The insistence by both the FCC and by LightSquared that no information be turned over to Chuck Grassley is itself suspicious. More investigation is essential.
Continue reading »