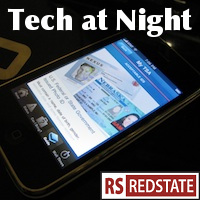 Sorry but Monday night I plain forgot to post. So I just have twice as much stuff to discuss tonight is all.
Arguably the big story right now is what to do with the D Block. The D block is one of five pieces of the old television spectrum that is now freed up for new uses since we've gotten television broadcasts moved into a new, narrower range. However back in 2008 we tried to auction it off, but got no takers. I agree with the plan to give it to public safety groups, learning from the lessons of 9/11.
One interesting aspect of the issue is how it all relates the the FCC. If we move forward with the D Block resolution through legislation, then we take it away from the regulators. We can likely get broad bipartisan support for that even, because who wants to argue against first responders and post-9/11 recommendations? The FCC recognizes this threat, too, which is why the FCC on the 25th strained its arm patting itself on the back in some press releases.
Continue reading »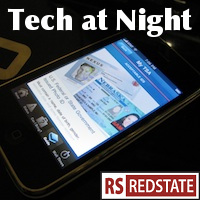 The new Congress is in session, and while some people are supremely interested in badmouthing the new Republican leadership, I'm more interested in trying to work with the Republicans to oppose the actual bad things being done by the Obama administration. I don't have time to complain about past votes. Because guess what? Republicans who were previously bad under the Democrats can turn out good now that we're in charge.
Because the fact is, the new, unprecedented, illegal Net Neutrality regulations are in fact a confused mess. In particular, the rules on paid prioritization on the Internet are so muddled that the whole thing is probably going to get tossed as soon as the FCC tries to stomp the boot of regulation onto anyone (which might be Comcast, because everyone knows the Democrats hate Comcast and the radicals are still going to be fuming about the NBC Universal/Comcast merger).
Also, Netflix itself my run afoul of the new regulations. That's right, poor widdle Netflix, supposedly the victim of big, bad ISPs, is probably in violation of the new regulations. Heh.
Continue reading »