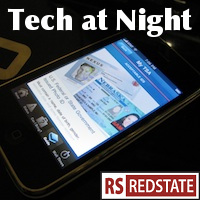 The new Congress is in session, and while some people are supremely interested in badmouthing the new Republican leadership, I'm more interested in trying to work with the Republicans to oppose the actual bad things being done by the Obama administration. I don't have time to complain about past votes. Because guess what? Republicans who were previously bad under the Democrats can turn out good now that we're in charge.
Because the fact is, the new, unprecedented, illegal Net Neutrality regulations are in fact a confused mess. In particular, the rules on paid prioritization on the Internet are so muddled that the whole thing is probably going to get tossed as soon as the FCC tries to stomp the boot of regulation onto anyone (which might be Comcast, because everyone knows the Democrats hate Comcast and the radicals are still going to be fuming about the NBC Universal/Comcast merger).
Also, Netflix itself my run afoul of the new regulations. That's right, poor widdle Netflix, supposedly the victim of big, bad ISPs, is probably in violation of the new regulations. Heh.
Continue reading »