Why is Amazon winning? It's not Sales Tax. It's because Amazon is doing everything they can to combine their great selection with getting your purchases to you as fast as possible. That patent going around for predictive shipping is being reported so terribly. People keep focusing on getting something at your house you didn't order. That's not the real point of the patent. Figures 4A-4C of Patent No. 8,615,473 B2 demonstrate the real goal. They want to get items that are likely to be ordered into the networks of their package carriers, down to the local hub or first three digits of ZIP code, then slap on the address of a specific person who did order it, and get the item to the person insanely fast.
I know I've harped on this a lot, but it really is a shame that people in favor of sales tax changes have made this all about sticking it to Amazon, because there are legitimate tax reasons to favor taxing interstate purchases. Preserving sales tax revenue that used to be there means not having to raise or implement income taxes in order to get the same revenue per capita.
By the way, Healthcare.gov is horribly, horribly insecure.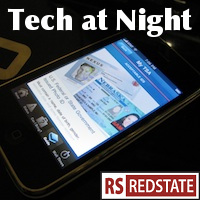 Bitcoin is not really as widely used as its shills want you to think.
Ajit Pai is the man and understand what it means for the courts to be used to quash innovation. As the courts refused to crush the VCR, I want them to leave Aereo alone.
By the way, Healthcare.gov is still at risk. Good thing it's a miserable failure, though that doesn't help the poor souls already signed up and at risk in the vulnerable systems.
Democrats want to pass a new law mandating a private-public partnership to track where you and your phone are at all times, in the name of 911 calls. But remind me again how all the Snowden stuff is about privacy and not anti-Americanism and a rollback to 9/10/2001 thinking again. Sure, guys. Sure.
Continue reading »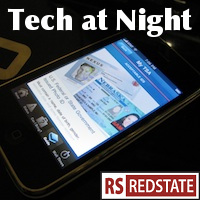 FCC lost in court. Net Neutrality goes down again as the Open Internet order gets gutted. Some are worried about the future possibilities of the decision giving FCC too much flexibility in interpreting its own scope, particularly with respect to Title II Reclassification (see my post for an explanation of that term).
I expect that they'd want to try Title II Reclassification no matter how the court tossed Net Neutrality though. Which is why we need to start talking the idea down and tell them to stop and rethink things.
All you need to know about why Net Neutrality is bad though, is the Ronald Reagan line: Net Neutrality supporters are from the government, and hey are here to help.
Continue reading »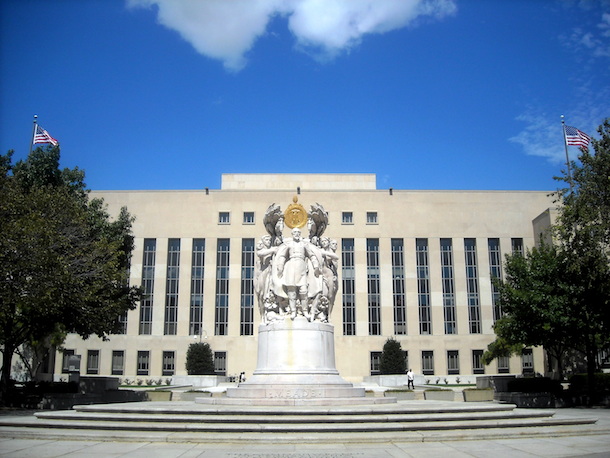 As many of us predicted all along, the DC Circuit Court of Appeals threw out the FCC's Open Internet order, which attempted to force "Net Neutrality" on the nation. The Open Internet order was part of a plan claimed to oppose "discrimination" but in practice would hinder ISPs from charging people for what bandwidth they use.
The FCC had previously attempted to enforce such rules illegally, but lost in the Comcast v FCC case. This time Verizon took them on, and the FCC lost again.
If we don't win the next Presidential election, I expect an even more radical attempt next time, though a move called Title II Reclassification.
Continue reading »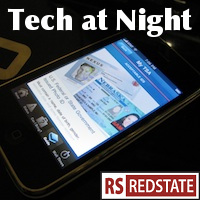 Here we go again. The last couple of times, they wanted to use "statistical sampling" to replace the Constitutionally-mandated direct enumeration in the Census. Now they want to use online polls to do the Census.
Let's be clear: The Obama FCC is terrible, and generally threatens innovation, but I absolutely oppose efforts to do a comprehensive Communications Act bill. It's nothing against Fred Upton and Greg Walden on this, as they've generally been pretty good on these matters. But any huge bill like this is going to get set up by every lobbyist in DC, and it will invariably grow a grab bag of special interest giveaways. A comprehensive Communications Act would become a 'we have to pass it to find out what's in it' moment. Don't do it. Pass one reform at a time. Find incremental reforms.
Continue reading »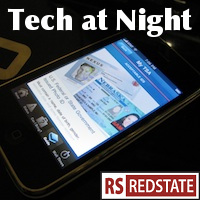 They told us for years that Mitt Romney was a terrible person because of his ties to private equity. Now Julius Genachowski, Obama's first FCC chair is going into private equity, and not a peep from the radicals.
Erick Erickson's already covered all the reasons Peter King should be excluded from polite political society, but I just want to remind as well that Rand Paul's grandstanding isn't all that great. Snowden is an unrepentant criminal and traitor and it's a shame that Paul is just sucking up to his father's crazier fans. I guess he really wants their campaign donations more than he wants his dignity.
Continue reading »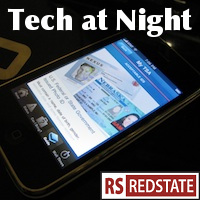 So I took Christmas off, but don't forget: even as Democrats play blame the Victim, you should get your debit card or credit card replaced if you used it at Target recently. The attackers got your PIN even.
The traitor Edward Snowden very interestingly says he won, which seems to mean he thinks it's himself against we the people. He's sure not on the side of liberty, when he's on the side of the child pornography den Tor. And yet, He's still desperately trying to feel his Russian paymasters. Not even loyal to them.
Continue reading »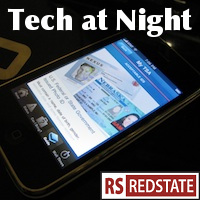 This winter has been so cruel to me. I just have been getting every cold there is. I've been a magnet for bugs, and they just keep knocking me flat. So, it turns out I have so many links built up to go through for tonight's Tech, that I'm going to break this up into two pieces. Some tonight, some over the weekend.
Democrats may be playing their usual game of blame the victim as an excuse to grow government, but know this: If you used a debit card at Target in the last month, you probably should get it replaced immediately. No joke. These cards are being actively sold for Bitcoin.
Gee, Bitcoin and crime, hand in hand. Again
Continue reading »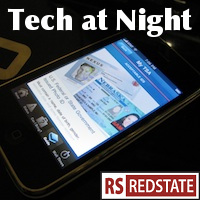 While I don't share the zeal some have for ECPA reform, to change the requirements to search emails on third party servers, I think the whole project is at worst harmless so long as FISA is preserved.
As much as a broad free trade area would be great, I begin to wonder whether the Trans-Pacific Partnership has been hijacked by special interests, and so must fail. I mean, this "threat to Internet freedom" stuff is likely overblown, but the treaty is likely being used to try to ram stuff through that could never pass as ordinary legislation.
Continue reading »