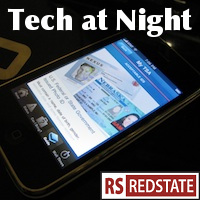 Leave it to the Obama administration to botch everything. Trying to shortchange rural TV stations will only discourage them from participating in incentive auctions, therefore harming universal access and competition in the rural broadband market.
More wireless means more competition, folks. Allowing TV stations to reap the full rewards of selling off their spectrum is win-win.
Continue reading »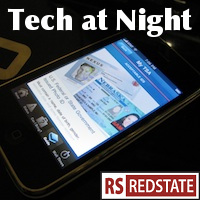 Jeff Flake. Jeff Sessions. Ron Johnson. Tim Scott.
Ted Cruz. Marco Rubio. Mike Lee. Rand Paul.
I'm generally pleased with all eight of these guys being in the Senate. They were on opposite sides of the sales tax compact amendment vote, though. If you look at the way Governors split on the issues, you'll see similar responses. Effective conservative Governors have fallen on both sides, including neighbors Haley Barbour and Bobby Jindal.
I'm fine with the compact. It's Constitutional and merely lets states preserve existing revenue streams, without having to defy basic economic reality by unilaterally cooperating in the rewrite-the-sales-tax Prisoner's Dilemma. That is, any one first state that shifts from buyer-owes to seller-owes in sales tax, creating the marketplace of sales taxes that compact opponents favor, automatically creates a disincentive for businesses to set up shop there.
So, we pass the compact as the best practical solution.
Recently at RedState: Ajit Pai on Robert McDowell is worth a read. Then there's Seton Motley on Marco Rubio challenging Internet regulation.
Continue reading »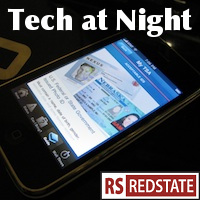 It's not just Robert McDowell that's moving on from FCC. Julius Genachowski is, too, and while Genachowski hasn't been very good at all, we could have done worse. Just look at NLRB. Let's hope we don't do worse after all with his successor.
Another big story is the Senate's passage of the budget amendment incorporating the interstate sales tax compact. Some are bothered by this, but I still say it's the right thing to do unless you're going to rewrite the sales tax laws in every state. And that isn't happening because the prisoner's dilemma is keeping any one state from going from a buyer-owes to a seller-owes sales tax model.
Continue reading »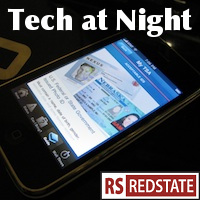 Some nights I have a couple dozen points to hit. Some nights I have three. This is one of the latter.
The radicals are worried about the Obamaphone program, also known as the Lifeline program. They tried saying it expanded under Bush, but we still want to kill it anyway. So they're nervous we might kill it.
Continue reading »
It's too bad. We've had all the hype, all the build up, and all the promise shown in the FCC's incentive auction program, allowing underperforming legacy spectrum to be transferred to where it can be of most use. And yet, FCC might still mess up the program.
Of course, it's unfortunately true that Obama's FCC has done a poor job all around on spectrum, to the point that it's changing numbers around to cover up the facts. Caught red-handed?
Continue reading »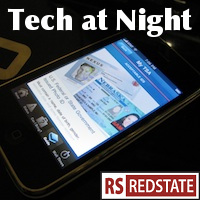 The evidence mounts that we need to respond to Chinese attacks on American industry. But what do we do about it when we have few tools short of military attack? Hit them back in kind, I would think.
Of course, Seton Motley says Barack Obama is attacking our Internet access with his illegal, overreaching regulations. Remember: the courts have already pointed out his NLRB efforts have been flat out illegal, and the FCC's Net Neutrality efforts have also been overturned once before.
Continue reading »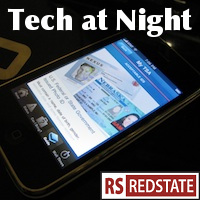 I took President's day off. I know, terrible, right? Well let's try to catch up.
So the President's Cybersecurity order has been published. EO 13636. Part of it relates to information sharing. Interesting that even as he does that, he opposes actual regulation to share information. CISPA would be an actual law though, but the President cares not for the Constitution.
Oh, but he's also going to use diplomacy as cybersecurity. Yeah, that'll work.
Continue reading »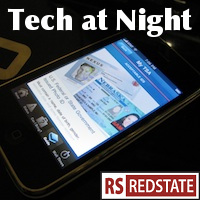 Been a while since we started with some Google. Taking fire from two directions right now: I've pointed out that we need to watch them to see if they end up as politically even handed as they now claim to be. Microsoft is also after them by attempting to discredit their privacy policies.
Here's the problem though. Microsoft's ad campaign assumes people actually care about privacy. They don't. Their actions in the marketplace indicate otherwise. That's the real reason people don't care about long privacy policies. Which is also why the only net effect of a California simplified privacy policy rule, would be to drive job creators out of the state.
Continue reading »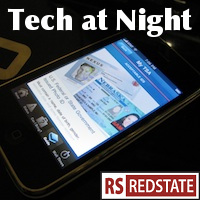 The anti-copyright crusaders are going to try to use this latest DMCA horror story as a reason to eliminate DMCA. I disagree. Of all the DMCA uses that go on in this country, most of them fly under the radar. How many are correct? Probably most. Will mistakes happen? Yup. Are copyright holders overzealous? Yup. Is this reason not to strengthen the system? Yup. But it's not reason to repeal it. It's a tradeoff and a compromise.
Of course, the real motive of the typical Slashdot left-anarchist DMCA critics is to open the Internet to mass copyright infringement on free services like WordPress.com, Youtube, and others. These are the same people who think abusers should be able to go onto MIT's network and abuse MIT's JSTOR access to commit mass, premeditated copyright infringement, and then blame MIT, JSTOR, and the government for the crime.
Continue reading »