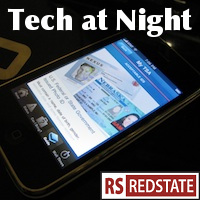 I skipped Tech at Night on Friday because I was in Austin for the Red State Gathering 2010, but I'm back now, so here we go.
We start off with what would have been the lead story on Friday, too: Net Neutrality hero and all around socialist gasbag Al Franken is now under a cloud of suspicion for ethics violations, violating Senate rules to spend money inappropriately on Net Neutrality advocacy, as well as using his role as Senator to raise money for private groups.
He's crooked enough, he's dishonest enough, and doggone it, people pay him.
Continue reading »