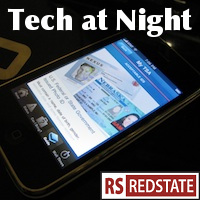 Hey everyone. Sorry for not doing this Friday night. I was a bit out of it. So, we're doing this Saturday night.
Some people just don't learn, though. Google is still defending Net Neutrality incredibly enough. So are Facebook and Netflix, by the way (shameless plug for Amazon Prime streaming alternative).
Of course, there's a problem here: Google's PAC splits evenly D/R in donations, but The people of Google lean so far left they gave $737k to Obama, versus $31k to Romney. Think about that. Mo wonder they're still trying to feed a beast of regulation that may try to break it up.
If anything does in Bay area innovators, it'll be their slavish devotion to big-government Democrats.
Continue reading »