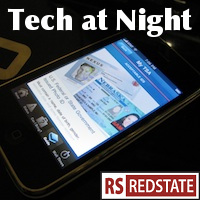 FCC overreach doesn't seem like it should be a new topic, but it actually is. Consider that the FCC is threatening to get into cybersecurity which is interesting since the Congress is working on it. FCC wants to get into campaign finance regulation. And it's unclear whether the FCC would enforce White House calls for new privacy regulations.
The runaway FCC to me is the biggest reason to fear UN regulation of the Internet. A treaty would give the Barack Obama FCC an excuse.
Meanwhile, FCC does nothing about the coming spectrum shortage, an issue it should be fixing. Instead, it's threatening to go along with T-Mobile's request and block Verizon's proposed spectrum deal on the heels of blocking AT&T's proposed spectrum-oriented deal with T-Mobile. Fortunately the pro-growth, pro-liberty Free State Foundation is asking the FCC to quit changing the rules.
LightSquared is hurting after being turned away after the FCC's closed, secret process. To the tune of 45% layoffs. Ouch.
Tweet