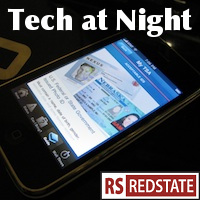 So, LightSquared. Some say that in some nebulous way, the firm is getting unreasonable and possibly illicit support from the Obama administration. I still don't see it though, especially after listening in on a briefing of LightSquared's today.
The briefing discussed in depth the issues LightSquared has had with GPS manufacturers. LightSquared that they're trying hard to be a "good neighbor" and have worked with the FCC to address all issues, to the point of giving up half their spectrum voluntarily, and standing ready to invest $50 million to help GPS makers fix the issues. Because LightSquared does claim that the only issues left involve "precision" GPS which, by design, listen on LightSquared's spectrum.
LightSquared points out that this is legal. You can listen to whatever you want. The problem is, legally you have no leg to stand on if you receive 'interference' by the legitimate holder of the spectrum you're listening to. That said, they're still working on a solution so everyone can benefit.
Now obviously this is their side of the story. If there's a detailed rebuttal of these claims available, I'd love to hear it and link to it in Tech at Night. I'm interested in finding the truth of this matter. We need spectrum, desperately, but I want to go into this knowing the facts.
Continue reading »