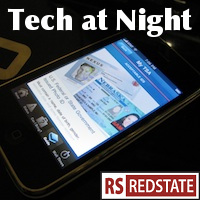 The FCC may yet get what's coming to it. It's been going out of its way to get headlines as it tries to pick winners and losers in industry, but now the attention is coming from the House as the Appropriations Committee will discuss the FCC's budget. Prepare for hysterical shouting on the order of the SimCity 2000 Transportation advisor if the Republicans threaten to cut funding.
Also, we're back to discussing the Marketplace Fairness Act. As we've discussed before, this is a bill that would give Congressional approval to an interstate compact between the states to collect sales tax across state lines, requires member states to harmonize their tax rules to fit in with the interstate system. The bill is gaining Congressional support this time around. In theory I'm fine with this. It's Constitutional and it's reasonable. I disagree with Overstock.com's complaints of complexity, because the compact imposes restrictions on the way the states can tax items, and also creates mechanisms to ease collection of the taxes.
All I would ask is that we get some safeguards in that make it impossible to include any sort of national sales tax in the system. We don't want Canada-style taxation through the back door.
Also, Tech at Night is sending a raspberry to Rick Santorum for his Internet censorship plans. Are there legitimate social reasons to restrict pornography? Yes, just like there are legitimate social reasons to restrict alcohol. But regulating vice is not a Constitutional role of the national government. Keep it local, I say. If we can have dry counties then we can have clean counties. But the last thing we want is to empower the next Eric Holder to regulate Internet content, thank you very much.
Continue reading »