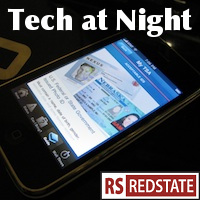 The New Year has started, and the Republicans are soon to start acting. Conservatives were mixed in reacting to Fred Upton's words over the weekend. Some think he's not tough enough when it comes to rolling back big government when it comes to the FCC, the EPA, and of course Obamacare. But I'm hopeful about him because he's struck me as coming into his Chairmanship with aggression. He's been vocal about coming into this year with an agenda to reverse what Barack Obama and Nancy Pelosi have been doing. I like that and it makes it easy for me to be patient and see what he does.
Some have also been questioning Darrell Issa's commitment to making life miserable for people in the Obama administration, which I think is a bit silly. Issa's been building up to this moment for months and I think he'll do just fine with his subpoena pad.
Continue reading »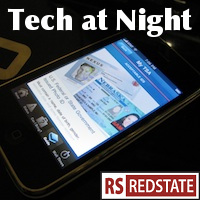 Catch future episodes of The Needle for a special discussion of Tech at Night and my other project, UnlikelyVoter.com. Be warned, though, The Needle is a bit rowdier than RedState.
I've said it in this space before, and I'll keep saying because the Lame Duck session is coming: Republicans need to get out in front on Net Neutrality and we need to do it quickly. We cannot hinder the Internet by forcing ISPs to go to court over Title II reclassification.
Imagine if every video you play online, every download you make, every OS upgrade you run, every podcast you play, all got slower, skipped more, and just became a greater drain on your time. That's just the beginning of we face if Title II reclassification happens, and investor dollars are scared away from building private Internet infrastructure in America.
But that's the situation. Henry Waxman is using Republican inaction to argue for radical FCC action. It shouldn't be the case as Seton Motley points out, but that's what he's saying. So let's judo this and fight back by using his own bill against him.
Continue reading »