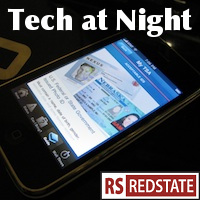 It's happening: the feds have arrested Bitcoin Foundation vice-chairman Charlie Shrem for money laundering. The key point seems to be that his service BitInstant was tied to Silk Road.
Good news: Microsoft and Google won and are getting some declassifications of aggregate data on FISA demands for data. Aggregate data from large providers won't help the bad guys, but it will inform the voters, and that's all that matters here.
Continue reading »
So Republicans checked up on the Broadband Stimulus, yet another pork barrel spending project by the President, Nancy Pelosi, and Harry Reid: Surprise! It was a wasteful failure, like the rest of the jobless stimulus.
IP reform: I'm not optimistic of copyright reform soon, though it is a populist thing the TEA party could do against Hollywood and the joint efforts of big government and big business. But implementing loser pays against only patent trolls would be nice. But don't forget that trademarks are completely out of hand, too.
Continue reading »