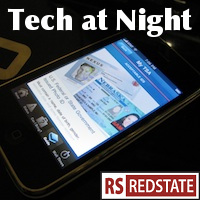 Ah, 1am. I spent a few hours this evening working on some math, and now suddenly it's the middle of the night. So as I say all too often in this space, I'm going to make it quick.
While Fred Upton and his committee arrangements are so important to our coming fights against the EPA, the FCC, and of course the coming Obamacare apparatus, it's also true that other Republicans can and will play roles in this fight.
Marsha Blackburn is one of them. She's introduced the Internet Freedom Act, written to take back from the FCC the powers it's unilaterally decreed itself to have over the Internet.
Continue reading »