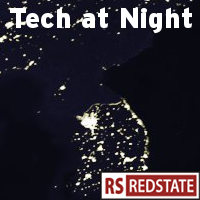 Uh oh, we're getting close to midnight on the east coast, and Tech at Night for Monday still isn't out! Time to hurry…
We start this week with the shutdown of Blogetry.com. I've been assured this is a very disturbing thing that should concern me greatly, but I'm not so sure. Look: when your free service has become a nest of sites conspiring to distribute copyrighted works, you should expect things like this.
Do your homework. Don't be the failed state on the Internet. Don't host your site on services that act that way, either.
Continue reading »