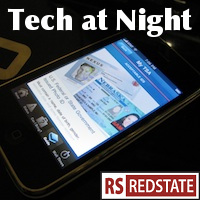 Good evening. I've been getting some warnings for a while now about the possible next frontier in Internet regulation. I still haven't digested it all myself, but I wanted to get the idea out there for people to think about, and be watchful for.
The Access Board is a government agency that sets rules for websites as directed under Section 508 of the Rehabilitation Act. It only applies to government websites. I see nothing to fear here right now. However this sort of thing could grow, first to federal contractors over a certain size, then all contractors, then to all businesses over a certain size… you get the idea.
After all, there's already a push at the UN to declare it a Right to have accessible websites. I'm all for accessibility. I've long written HTML and supported good coding practices that naturally help accessibility. But I'm not for a nanny state, sorry.
Continue reading »