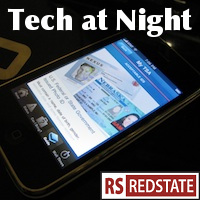 Jim Cicconi doesn't think the ITU treaty will be that bad for business, but the more I think about it, the worse this could be for liberty. This could be the time that big government worldwide gets together to clamp down on the free exchange of information online. That's why there is strong and growing opposition to what is brewing there.
And yet the administration is quiet.
IRFA is a bad idea. Instead of trying to force copyright holders to give Internet broadcasters a free ride, let's instead deregulate and let copyright holders have control of their own works for the durations of their copyrights. So Bob Corker's right to oppose this.
Whether it's IRFA, Net Neutrality, or anything else, rent seeking efforts in DC harm the rest of us. We need smaller government, because bigger government provides too many opportunities for unfairness.
It's irrational to legalize only poker online but not other forms of gambling. I oppose irrational laws. There's probably somebody getting an edge, when a law is written like that.
Rooting for injuries watch: the Anontards side with the Islamists against the Arab National Socialists in Syria.
Tweet