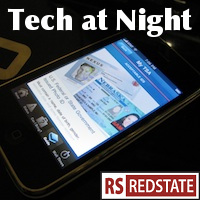 As Labor Day winds up out here, we have a brief Tech at Night tonight. Something to watch: Eric Schmidt is downplaying talk of Google wanting Motorola's phone patents after Larry Page pretty much said the opposite. Who's in charge here?
HP sues its own partner over its own idea. Who's in charge there?
A Dutch court only found Samsung phones, not tablets, to infringe on Apple's IP. A German court still disagrees, and is blocking two Galaxy Tab models. Who's in charge of the EU?
New speculation is out that Barack Obama and Eric Holder are suing AT&T as an attempt to strongarm the company into a weaker negotiating position with the government. We need to show this administration the people are in charge, not the state.
Tweet