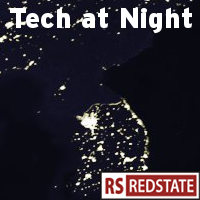 Yes, I'm sorry. When I found out yesterday morning that it was Labor Day, I did shift gears and relax a bit. By the evening I was treating it like a weekend and forgot all about Monday's Tech at Night. So we're making it a Tuesday morning Tech in the Morning instead.
Let's get started with what happens when you let government regulate: they begin to ban things over their content. Yes, The DSCC is sending lawyers after the book Young Guns. Or at least, the Democrats are trying to ban the promotion of the book, which effectively amounts to banning any mass-produced book of this nature, because you can't afford to publish a book without making sure it sells.
Just imagine what they'd do online once we gave them regulatory power there.
Continue reading »