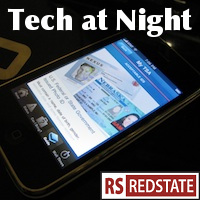 Good evening. I'm starting on tonight's Tech at Night earlier than usual. That's because I have much to cover. Sometimes a whole bunch of interesting stories just pop up all at once, and I don't want to leave any out. So let's hurry up and start.
For all the way the far left is flipping out over the Fox/Cablevision dispute – in which Cablevision refuses to pay for Fox's content, and so Fox in turn threatens to take that content away – the FCC let the cat out of the bag by pointing out that Cablevision customers have four or even five alternatives, depending on where they live.
Competition protects the public better than government ever, ever could.
Continue reading »