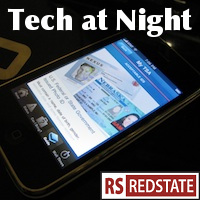 SOPA is dead in the House, says Majority Leader Eric Cantor, until there is consensus. Since there's never going to be consensus on Internet censorship, Cantor seems to be saying the issue's dead in this Congress.
The President went mushy on SOPA, Harry Reid and Senate Democrats decided to push forward, but Eric Cantor, Darrell Issa, and House Republicans want to kill the bill. That's a clear, bright line, folks.
Turns out primary threats matter more than vague protests.
Continue reading »