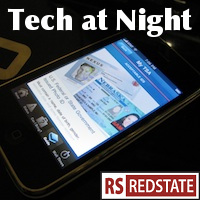 Good evening. I'm considering shifting Tech at Night to Tuesdays, Thursdays, and Saturdays. But I might not. I'll have to think about it.
So, more CISPA. The comparison with SOPA is absurd. I put out a challenge for anyone to refute the claim first by the Republicans and now by Facebook that there are no new mandates in CISPA. No takers so far. That's because CISPA is not SOPA.
In fact I'm disappointed that CISPA backed down on copyright infringement, as that was the real reason for the CISPA objections. Anti-copyright radicals were angry about property rights.
Continue reading »