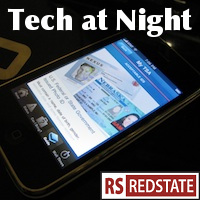 So, the top story is of course that anti-American anarchist hero Bradley Manning got 35 years. The bad news is with parole he could apparently be out in 10.
The hacker of "Palestine" who broke into Facebook is now getting money raised for him. One wonders if any laws are being broken sending money to someone like that, in a place like that.
Meanwhile, another hacker apparently lied about Twitter, and instead of breaking into Twitter, broke into a third party app's website. Be careful what apps you allow to use your accounts, people.
Christopher Poole continues to profit from evil at 4chan. At what point do we need to shut the site down as a criminal hub?
City-run Internet is a failure. Government does not provide well.
Net Neutrality is inconsistent, picking some firms to attack, and not others. Verizon points out correctly that CBS is being non-neutral with Time Warner. Why are ISPs singled out? Deregulate now, let the people decide.
Tweet