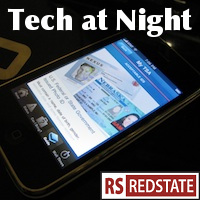 I like Moe's title here: The cyber-libertarians discover that liberals are not cyber-libertarians. The question is, will they learn, or like bad scientists will they ignore the results of the experiment and vote Obama again?
Especially as the President's team is shameless in its openly plotting to defy the Congress's rejection of the Cybersecurity Act by Lieberman and Collins.
The argument for services like ivi seems to be "Copyright or no, we really really want this to happen, so let's just let it happen." Innovation is not a free pass against copyright, guys.
Is YouTube not very useful for people in poorer countries? Apparently this person in Rwanda thinks so.
Darrell Issa continues to try to work with Democrats he thinks he can work with to achieve his policy aims. Too bad we can't put him in the Senate.
Tweet