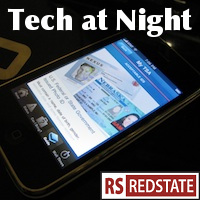 It's been a week, hasn't it? It turns out the night I last did Tech, I pushed it way too hard, and my illness stuck with me another week. But we're better now.
For what it's worth, Steny Hoyer doesn't see the Trans-Pacific Partnership passing anytime soon. I'm all for free trade, but TPP seems to be going far beyond trade, and becoming a grab bag of special interest provisions, and so I'm fine with giving it a lot of scrutiny.
As I've said before, the key to fixing patents is to remove the incentive the USPTO has to give out too many. So I'm glad the House rejected Democrat plans to reinforce USPTO getting funding that way. We must not let the office keep the feeas it collects anymore.
Continue reading »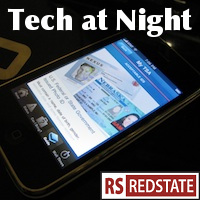 Think the FAA is so great for making a slight loosening of its ridiculous regulations on phones on planes? Think again: The Euros are making us look bad by getting way ahead of us, and allowing full use of LTE at any time.
Anonymous is trying to go to war with America. Cells must start coming out denouncing this behavior I believe, or be considered anti-American and a threat to liberty until proven otherwise. Can we please go back to barring anarchists from the country, and expelling those we find?
Then again, the dope fiends among them are giving us plenty of reason to arrest them as it is through gangs like Silk Road, so… maybe that's redundant.
I know it's likely that the courts will toss out Net Neutrality again, but it still makes me smile to read predictions like that.
Continue reading »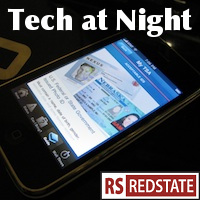 I do apologize if I don't go as in-depth tonight as I should. I think I'm coming down with something.
There goes Pandora. They appear to be giving up on getting their law passed that would give them a sweetheart regulatory deal, stomping on any need they'd have to negotiate in the marketplace. They don't want competition or a marketplace. They want a command economy for music expanded beyond the insane system we already have in place for terrestrial radio. It's good we've defeated their legal aims.
Speaking of picking winners and losers in regulation, here's why they're trying to kill Aereo. Broadcasters and cable companies are feeling threatened by the loss of revenues that are threatened by the push to go back to free terrestrial broadcasts, and we can't let them get away with using government to prop themselves up.
MSNBC commentators don't understand the law, surprise surprise.
Continue reading »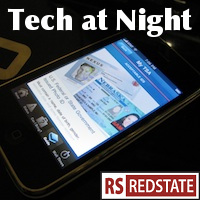 Much like WMATA, I took Veteran's Day half-off. I did the reading but not the writing.
You know how I'm already throwing words like 'anarchoterrorist' around groups like Anonymous? Well now they're siding with Hamas in Gaza against Israel and all doubt is removed. It's amazing that the blood libel exists in some form in the 21st century, but I guess anarchists are just that terrible.
Bitcoin is still a tool for criminals including Silk Road Gangster Ross Ulbricht, who tried to contract a murder to keep his racket going.
Continue reading »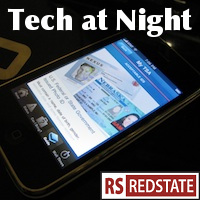 Rooting for injuries watch: Anonymous Australia takes on Anonymous Indonesia. And then Singapore is after their own Anonymous cell. The blackshirts will be rooted out wherever they are, around the world*.
Cognitive dissonance watch: Google paints themselves as the Hobbits against Sauron that the NSA is supposed to be, even as they try to simultaneously goad people onto Google+ via Youtube comments, and then broadcast Google+ information to Android users, opting you in by default. I'm sorry, but these hobbits aren't being taken to Isengard. They're ruling Isengard.
Continue reading »
The push continues for US firms to be able to release stats about what the US Government asks of them. I support this. I'm in favor of the NSA doing its job but oversight is important, too.
Continue reading »